In our digital-driven economy, businesses need an active and engaging online presence to build their brand, attract new customers or followers, increase sales, and set themselves apart. Whether you are just starting or looking for ways to grow your existing business, having a defined social media strategy will be vital in controlling current and potential customer's perceptions of your company.
From establishing a consistent tone of voice across all channels to monitoring feedback from customers online – the experts know there is no denying that investing in your online presence can make massive changes when it comes to boosting credibility and engagement with all stakeholders. Read on further as we dive deep into exploring what strategies work best for developing a profitable brand through embracing the opportunities offered by the internet.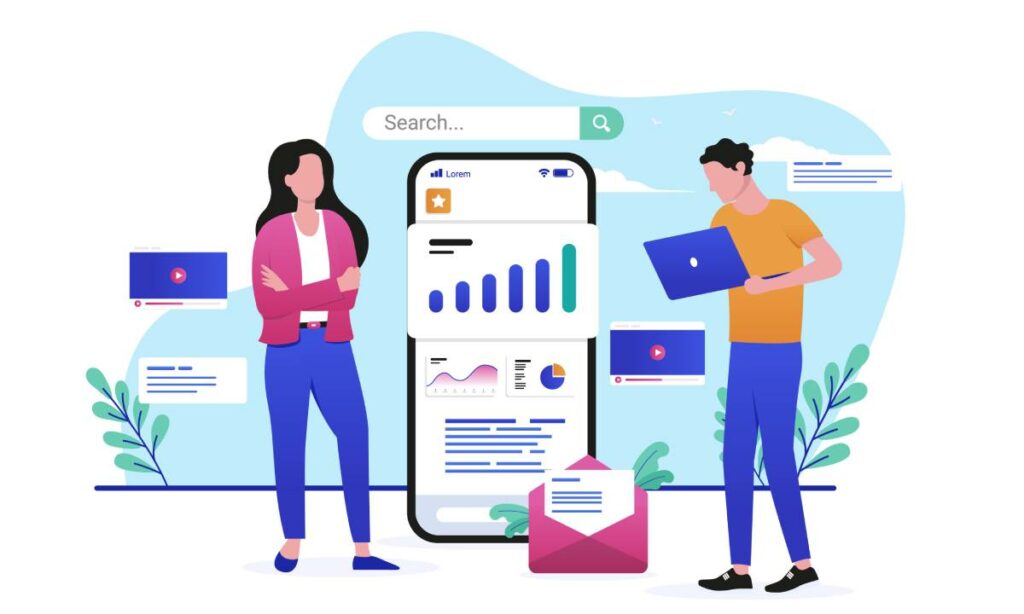 The Basics of Branding and How It Relates to Online Presence
Branding is creating a unique identity for your business or product. It involves everything from the name, logo, color scheme, and reputation you want to convey to your customers. Building a solid brand is important because it can differentiate you from your competitors and help build customer trust. In today's digital age, online presence is crucial for businesses of all sizes. Your website, social media accounts, and other online platforms are essential for communicating your brand's message to your audience. Maintaining consistency across your online channels can further reinforce your brand and ensure a solid and recognizable online presence.
Benefits of Having an Established Online Presence
An established online presence is essential for individuals and businesses alike in today's digital age. With most people turning to the internet to find information, products, and services, having a solid digital presence can give you a competitive edge. The benefits of maintaining an online presence include increased visibility, higher customer engagement, and the ability to build brand trust and credibility. You can effectively reach your target audience, build relationships, and grow your business by leveraging various digital platforms such as social media, websites, and search engines. In short, having an established online presence is a must in today's interconnected world.
Tips for Developing an Effective Online Presence
Establishing and maintaining a solid online presence is crucial in today's digital age. It can help you attract new opportunities and grow your network, whether you're an entrepreneur, blogger, or digital strategist. But the question is, how do you do it? One of the most important things to remember is to stay authentic. This means identifying your unique strengths and leveraging them in your online interactions.
Also, consistency is vital – regular engagement with your audience keeps your online presence visible and relevant. Lastly, don't forget the power of visual storytelling. By using high-quality images and videos, you can captivate your audience and leave a lasting impression. Developing an effective online presence requires effort, but by following these tips can set you up for success in the digital world.
Social Media Platforms and How They Can Help With Brand Development
Social media platforms have become an integral part of our daily lives. Businesses have quickly learned to embrace this digital phenomenon to remain competitive. With the power to reach millions of people worldwide, social media presents an incredibly lucrative opportunity for brands to increase their visibility and ultimately drive sales.
Through targeted advertising, organic engagement, and strategic content creation, businesses can establish a strong foothold in their industry and connect with their target audience in previously impossible ways. Whether you're just starting in the digital marketing world or looking to take your brand to the next level, social media platforms are a precious tool you simply can't ignore.
Investing in Quality Content and Optimizing It For Search Engines
Investing in quality content and optimizing it for search engines is essential to any successful online strategy in today's ever-evolving digital landscape. With so much online content, ensuring your content stands out by providing value to your target audience is crucial. Additionally, optimizing your content for search engines can increase your visibility and bring in more organic traffic.
By crafting high-quality pieces and applying search engine optimization techniques, you can position your brand as a credible source of information and gain a competitive edge in the digital space. So, if you're looking to boost your online presence, invest in quality content, and optimize it for search engines to reap the rewards.
Measuring Your Progress and Adapting Accordingly
Progress is essential to achieving any goal; measuring it is equally important. We cannot identify areas where we need to improve or adapt our strategies without tracking progress. Progress measurement allows us to keep track of what is working and what is not and make adjustments as necessary. Whether it's losing weight, learning a new skill, or starting a business, measuring your progress is crucial. It allows you to celebrate successes, learn from failures, and ultimately achieve goals. So start measuring your progress today, and stay on track to success!
Final Thoughts
From the information provided, we can conclude that developing an effective online presence is critical to making it in the business world today. Proper branding is essential for any successful business, and a solid online presence helps create an identity for a brand and make it recognizable. Investing in quality content, optimizing it for search engines, promoting it across social media platforms, and tracking results are essential steps along the way. It's critical to remember that not all strategies will be equally effective; what works for one company may not work for another. By constantly measuring progress and better understanding target audiences, businesses can adapt their approach to get optimum results. With hard work and dedication, it's possible to establish a solid online reputation that can give brands the edge they need in this digital age.