Working your way towards the top of a company is no small feat. It takes years of dedication, hard work, and determination to earn the title of CEO. But once you've made it to the top, how do you stay there? How do you make sure that your company is successful and thriving? In this article we will discuss seven skills CEOs need to be successful entrepreneurs.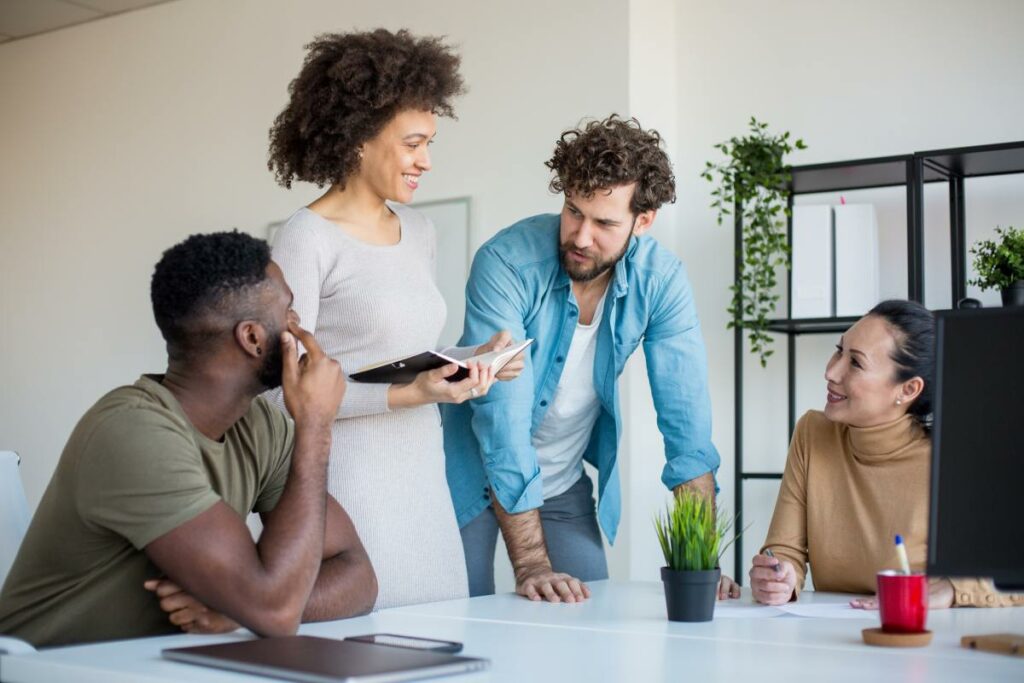 Have a Vision
A concise company vision is a first and most important skill for any CEO. Having a mission statement of where you want to take the company, and sharing that vision with your team, is essential for keeping everyone on the same page and moving towards a common goal.
When deciding on your company's vision, you must be passionate about what you do. Your vision should be something that inspires you and gets you excited about coming to work every day.
Be Organized
As CEO, you'll be responsible for managing many moving parts. It's important to have systems and processes to keep everything running smoothly. This includes being organized with your own time and prioritizing tasks efficiently.
Have a System
Implement a system for handling email, meetings, and phone calls so that you're not constantly being pulled in different directions. Automate or delegate as much as possible so that you can focus on the most critical items on your plate.
Create a To-Do List
Sit and write down everything that you need to do in a day, week, or month. This will help you see what's essential and help you plan your time accordingly, and block out time for specific tasks.
Use a Project Management Tool
Several project management tools are available, such as Asana and Trello. These can help keep track of deadlines, assigned tasks, and project progress.
Set Up a Filing System
Having a place for everything will help you stay organized and efficient. Set up a filing system, whether physical or digital, for all your important documents so that you can easily find what you're looking for.
Delegate Tasks Whenever Possible
As CEO, you can't do everything yourself. Delegating tasks to other team members is vital to free up your time for more pressing items.
Be Persistent
Things will inevitably go wrong, no matter how well you plan or how talented your team is. When faced with adversity, it's essential to be honest about the situation, maintain a positive attitude, and stay persistent.
When facing a challenging situation, entrepreneurs should ask themselves three questions:
1. What's the worst that can happen?
2. How likely is it that the worst-case scenario will happen?
3. What can I do to prevent the worst-case scenario from happening?
By asking these questions, you can help reframe the situation and devise a plan to overcome the challenge.
Learn as Much as You Can
As CEO, you need to be an expert in your industry. This means staying up-to-date on industry news and trends and understanding your target market. One way to do this is to read trade publications and websites, attend industry events, and listen to podcasts.
You should also be constantly learning about new business strategies and technologies. This will help you decide where to take your company next. Consider taking online courses or attending conferences and networking events to brush up on your skills and mingle with other creative minds as much as possible.
Be Passionate
Passion is one of the most important qualities for any CEO to have. You need to be passionate about your company's mission and vision and believe in your actions. This will help you stay motivated and inspired, even in tough times.
Your passion will also be contagious and inspire your team to do their best work. When you're passionate about what you're doing, it shows in everything you do.
Be Confident
As CEO, you need to be confident in your abilities and decisions. This doesn't mean that you should be egotistical or cocky. Instead, you should believe in yourself and your team and have the confidence to make tough decisions.
An entrepreneur must learn to trust their gut. But, if you're struggling over a difficult decision, an intelligent business-minded person should always seek advice from trusted advisors, colleagues, and industry experts.
Be Humble
Even though you're the CEO, you must stay humble. Remember that you're not always going to be correct. Successful business owners are willing to listen to others, learn from their mistakes, and take responsibility for their actions.
By staying humble, you'll be able to build better relationships with your team and gain the respect of those around you.
Final Thoughts
Successful CEOs exhibit many qualities that set them apart from the average entrepreneur. These skills can be learned and developed over time with practice and experience. By staying focused and motivated, learning as much as possible, and being passionate about your work, you can also become a thriving entrepreneur.