The transition from college with a master's degree and teaching internship experience to first year teacher is a difficult one. For first-year teachers it can be especially challenging to find the right tools to help new teachers thrive in their new roles. Julie will provide a list of helpful resources that will help ease your transition from college to a successful first year as a teacher.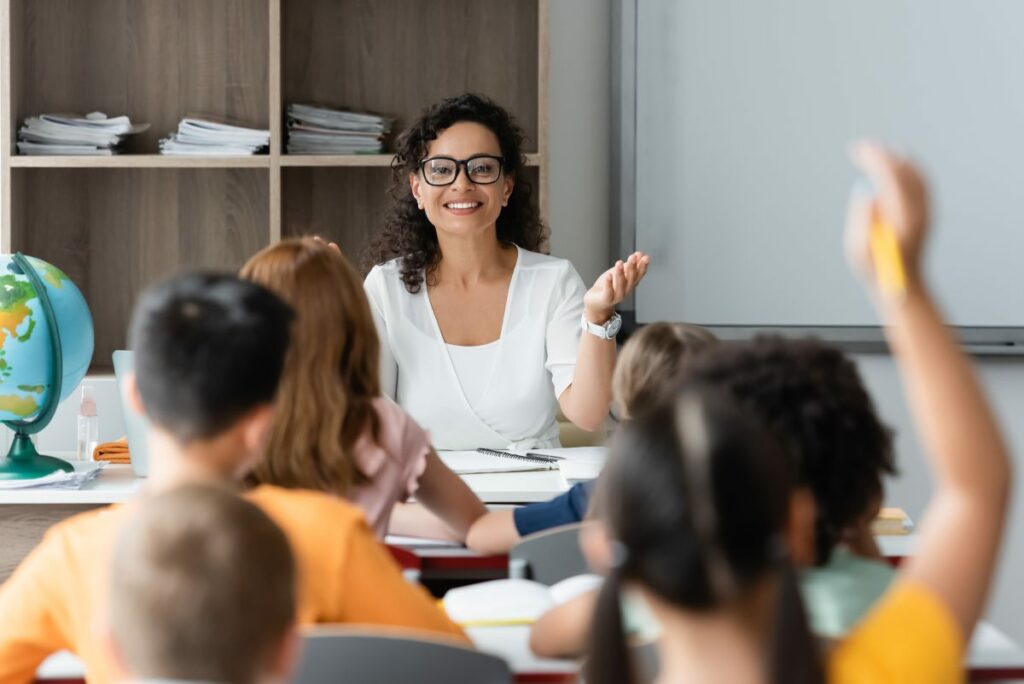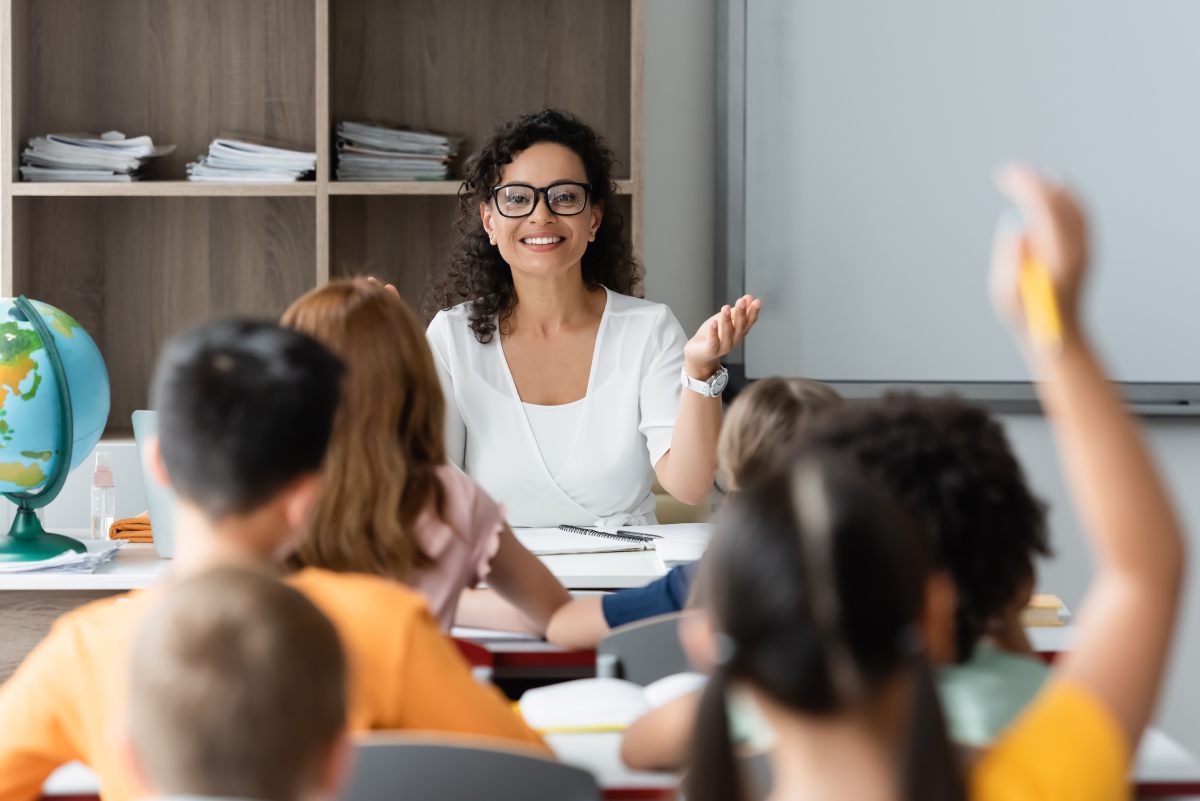 Utilize Resources
The first year of teaching can be a daunting experience. Not only are you navigating your way through a new curriculum, but you're also trying to prepare for the highly anticipated first day of school and the many students' lives you will influence. To avoid, or at least tamp down, feelings of being overwhelmed consider checking out some great resources available to help you get through those first few months.
Websites and social media groups for first-year teachers are full of advice from experienced educators. You can find answers to all your questions, from lesson planning tips to behavior management strategies. Additionally, these sites are a great way to connect with other first-year teachers who understand what you're going through. Discovering the range of common experiences many new teachers encounter can be illuminating. Learning how they benefited from seeking the support of others, happy to lend a hand, is useful. And it is why you shouldn't hesitate to seek help. Connections you make can bolster your self-confidence once you engage with others invested in your success.
Establish a Support System
Starting a new job is always challenging, but the transition can be especially difficult for first-year teachers. The responsibility of managing a classroom while becoming oriented to the culture of a new school and developing a rapport with colleagues is a lot to process all at once. Given the challenges of the first year, new teachers need to establish a support system. It will take some initiative to do that too. But, in the end you will find it well worth the effort.
A supportive group of colleagues can advise and offer guidance or suggestions for dealing with everyday problems, as well as serve as a sounding board for new ideas. In addition, taking part in professional development opportunities will help first-year teachers learn best practices. By taking steps to develop a supportive network, first-year teachers' will become more confident as the school year progresses.
Join or Create a Book Club
One of the best ways to connect with other educators is to join or create a book club. Book clubs allow members to share their love of reading, discuss new ideas, and learn from each other. Engaging in activities with fellow educators empowers teachers and paves the way for relationship building. Relationships built in this personal manner are on a solid foundation, as they are with people who understand the challenges of being a first year teacher.
Many options are available if you're interested in joining a book club. You can find groups that meet in person or online and focus on specific topics or genres. Or, if you prefer, you can start your own book club! All you need is a group of like-minded individuals who share a passion for books.
Get Involved in Extracurricular Activities
Another great way to connect with other teachers and build relationships is to get involved in extracurricular activities at your school. Whether you're coaching a sports team, leading a club, or chaperoning a field trip, take advantage of opportunities to ‌interact with colleagues in a variety of situations in and outside of school. This can be a great way to get to know people outside your department or grade level.
In addition, getting involved in extracurricular activities is a great way to show your students you're more than just their teacher. When they see you as someone engaged with their community in ways that matter to them, they'll be more likely to view you as a mentor and role model. This helps build a meaningful rapport and strengthen connections with your students.
Seek Out Professional Development Opportunities
One of the best ways to learn and grow as a teacher is to seek professional development opportunities. Whether you're attending a conference, taking an online course, or interested in reading Julie's innovative ideas describing how we can strengthen our public education system, be open to resources that help you gain new knowledge and skills that you can use in your classroom. If you're interested in the titles, topics and release dates of Julie's future education books, you can check out her website, imagineamorepromisingfuture.com.
In addition, professional development opportunities are a great way to network with other educators. You'll have the chance to meet people facing similar challenges who can offer advice and guidance. While seeking ‌professional development opportunities, strongly consider ways to reach out to experienced veterans in your school and district. The close proximity of reputable and talented colleagues you work with makes them readily accessible resources. They are worth summoning the courage to ask for assistance; particularly in moments when contemplating whether or not you chose the right profession. They too were once teaching novices in need of open and honest support from colleagues. The next section explains specific benefits of connecting with veteran educators.
Connect With Veteran Educators
If you're looking for advice and guidance from experienced educators, consider connecting with veteran educators. These individuals have been in the classroom for many years and have a wealth of knowledge to share. They can offer suggestions for everyday problems, share their experiences with different instructional strategies, and provide advice for navigating the school system.
In addition, veteran educators are a great source of support when you feel overwhelmed or discouraged. But, occasionally reach out to them when you have good news to share too. For example, if they shared a particular strategy with you and you experienced success in using the strategy…let them know. And be sure to inquire about how their day went. Two-way check-ins is a way of being considerate of others, because veteran teachers still work hard and experience exhausting days. Veteran teachers experiences make them the most qualified to mentor new teachers. But here's a little known fact; many often enjoy the opportunity to share what they know. The outstanding reputations of most veteran teachers is enhanced by their legacy, which they not only take great pride in, they are gratified for the opportunity to pass along to others. Seeking their support will likely put you in a position of inheriting their most memorable teaching practices. It is during those exchanges you are most likely to discover ways they rose to meet challenges that contributed to their successful careers. Remember to thank them for being a wonderful inspiration to you.
Final Thoughts
By taking steps to establish a supportive network, first-year teachers can set themselves up for success in the classroom. By joining or creating a book club, taking part in extracurricular activities, and seeking professional development opportunities, first-year teachers can build relationships with other educators and learn new skills to help them thrive. And by connecting with veteran educators, first-year teachers can gain valuable insights and guidance. If you're a first-year teacher, don't hesitate to reach out and connect with your fellow educators. With their support, you'll be able to navigate the challenges of teaching and set yourself up for success.