As an entrepreneur, you know that staying organized and productive is essential to your success. That's why the experts realize it's necessary to have the right tools at your disposal! We will discuss some of the best business apps for entrepreneurs. These apps will help you stay on your game and boost your productivity.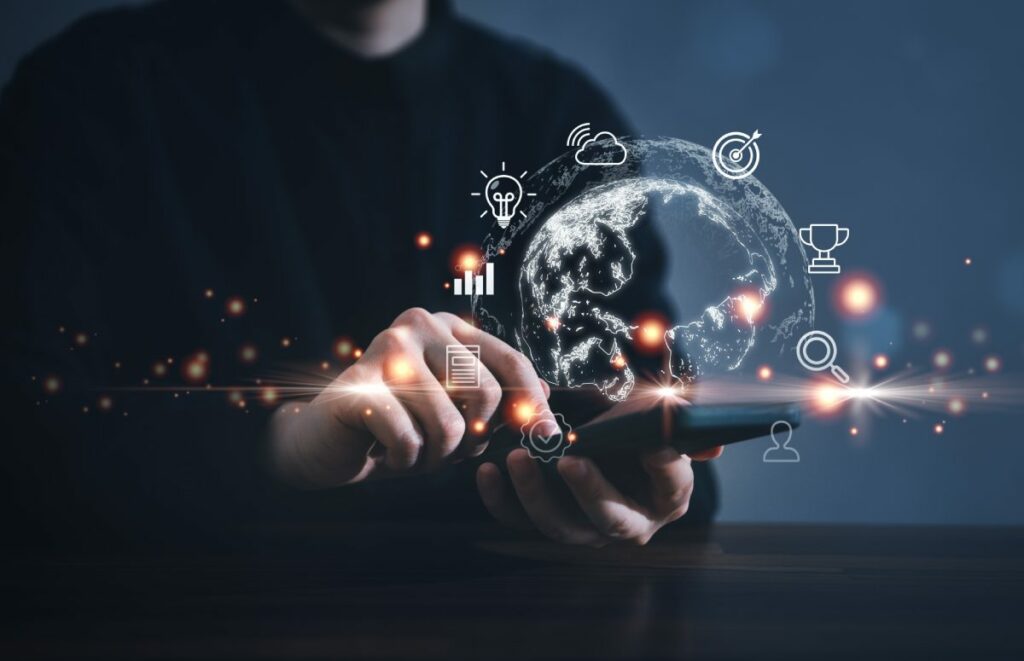 Evernote
Evernote is a powerful note-taking app that helps entrepreneurs organize their thoughts and manage their projects. The app's simple interface makes capturing ideas as they come easy, and the ability to sync across devices ensures that notes are always accessible.
Perhaps most importantly, Evernote's search function makes it quick and easy to find specific information when needed. Evernote is an invaluable tool for staying organized and keeping track of essential ideas for entrepreneurs who are always on the go.
Asana
Asana is a project management app that helps entrepreneurs manage their tasks and keep their projects on track. The app's drag-and-drop interface makes it easy to create and assign tasks, and the ability to set deadlines ensures that projects are completed on time.
Additionally, Asana's team chat function allows entrepreneurs to communicate and collaborate on projects in real-time with their team members. For entrepreneurs who need to stay organized and get things done, Asana is a must-have tool.
Canva
Canva is an excellent app for entrepreneurs for several reasons. First, it is very user-friendly and intuitive. Even someone with no design experience can create professional-looking designs with Canva. Second, Canva offers a wide range of templates for different scenarios, so you can create any kind of design you need without starting from scratch.
Third, Canva has built-in image editing capabilities, so you can tweak your designs to perfection without using another program. Lastly, Canva is affordable, with most plans costing less than $1. Overall, Canva is an excellent tool for entrepreneurs who need to create professional-looking designs on a budget.
Google Drive
Google Drive is a must-have for entrepreneurs who need to store files and collaborate with others. The app offers 15GB of free storage, so you can save all your important files without worrying about space.
Additionally, Google Drive allows you to share files with others and work on them collaboratively in real-time. This is extremely helpful for entrepreneurs who must collaborate on projects with team members or clients.
Skype
Skype is a video conferencing app that helps entrepreneurs stay connected with their team members and clients. The app's HD video and audio quality make it great for online meetings and presentations, and the ability to screen share makes it easy to collaborate on projects.
Additionally, Skype's group chat function allows you to stay in touch with your team members even when you're not meeting face-to-face. For entrepreneurs who need to stay connected, Skype is an essential tool.
QuickBooks
If you're in business, chances are you've heard of QuickBooks. QuickBooks is an excellent app for entrepreneurs because it helps them keep track of their finances. With QuickBooks, you can track your income and expenses, create invoices and estimates, track inventory, and run reports. QuickBooks is easy to use and affordable, so it's an excellent choice for small businesses.
QuickBooks is also an excellent choice for starting entrepreneurs because it can help them manage their business finances. QuickBooks is a perfect choice if you're looking for an app to help you manage your business finances.
Learnable.com
Learnable.com is an app that helps entrepreneurs learn new skills and knowledge. The app offers a wide range of courses on different topics, so you can find the techniques you need to know the skills you need for your business.
Additionally, Learnable.com offers a variety of learning formats, so you can choose the layout that best suits your learning style. Whether you prefer to learn by watching videos, reading articles, or taking quizzes, Learnable.com has a format that will work for you.
Why These Apps Are Important For Entrepreneurs And Essential For Success
The term entrepreneur is used a lot these days, and often people think it only applies to those who own their businesses. However, the truth is that anyone with an innovative idea and the drive to see it through can be considered an entrepreneur. These days, there are tons of different apps available that can help entrepreneurs take their ideas from concept to reality.
While some might think that these apps provide a distraction, the truth is that they can be pretty helpful in terms of organization and inspiration. For example, task management apps can help entrepreneurs keep track of their to-do lists, and calendar apps can help them plan and schedule their time more effectively. In addition, plenty of inspirational and motivational apps can help entrepreneurs stay focused on their goals.
In short, all sorts of different apps can benefit entrepreneurs. Whether you're looking for help with organization, motivation, or simply want some new ideas, chances are there's an app out there that can help you succeed.
Final Thoughts
There you have it – a list of must-try business apps for entrepreneurs. These apps can help you with everything from organization and task management to design and inspiration. Give them a try and see how they can help your business succeed.