If you're interested in architectural design, then you'll love Instagram! This social media platform is filled with amazing photos of buildings and other structures worldwide. In this article, Michael Baskin, Maui Architect from Paia, HI, USA, will share some of our favorite Instagram accounts to follow for architectural design inspiration. So sit back, relax, and prepare to be amazed by the beauty of architecture!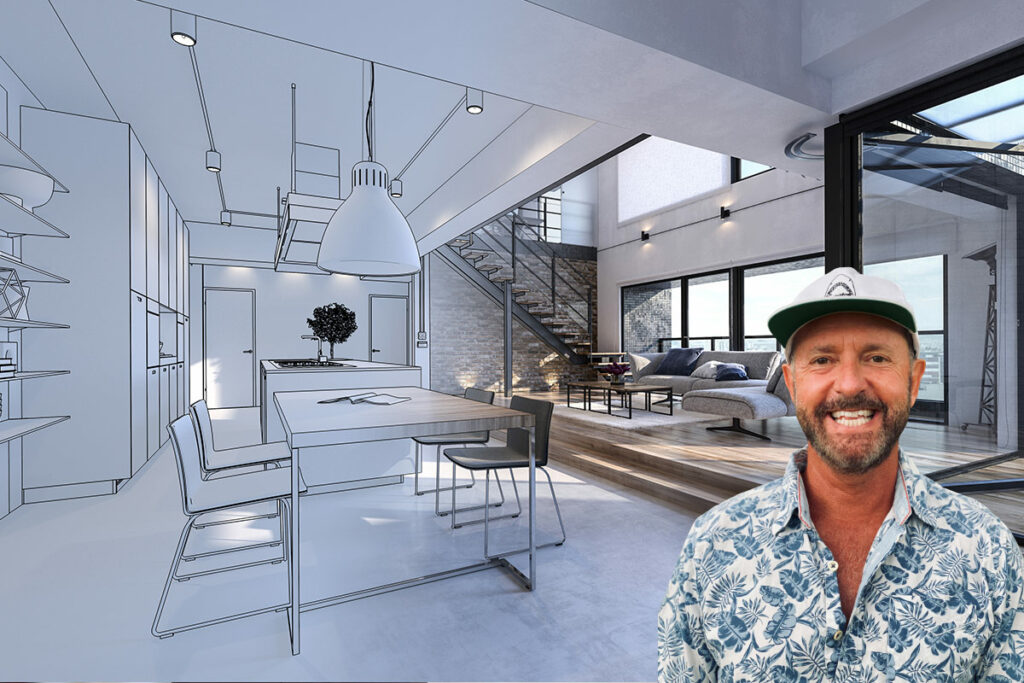 Why Is Instagram A Great Inspiration For Architecture?
Most people think of Instagram; they think of selfies and lunch photos. But for architects, Instagram can be a source of inspiration and creativity. The platform is full of beautiful images of buildings from all over the world. And because it's so easy to search for specific hashtags, it's a great way to find new and exciting architecture. Instagram also allows you to connect with other architects and design professionals from all over the world. This can be a great way to get feedback on your work or find out what's new in the world of architecture.
For example, Michael Baskin, Maui architect expert, says a quick search for #architecturephotography brings up thousands of images of stunning buildings and breathtaking landscapes. And if you want to get specific, you can search for things like #brutalism or #minimalism. No matter what your taste in architecture, Instagram is sure to have something that will inspire you. So next time you feel stuck, log on to Instagram and let the shapes and lines of some of the world's most impressive buildings jumpstart your creativity.
Some of Our Favorite Accounts to Follow
Now that we've talked about why Instagram is such an excellent resource for architects, it's time to share some of our favorite accounts to follow. These are just a few of the many excellent accounts out there, but they're a great place to start if you're looking for some new architectural inspiration.
@buildingsciencefightclub
Yes, you've seen impressive structures and construction projects before, but have you ever seen them annotated with field notes? Christine Williamson's love for educating building science and construction comes alive on this exciting page—which is excellent for students who want to learn more.
@modtexas
This account is devoted to modern architecture in Texas, one of the most architecturally diverse states in the US. From sleek skyscrapers to funky mid-century homes, you'll find it all here. And if you're ever in Texas, check out some of these fantastic buildings in person!
@brutal_architecture
As its name suggests, this account is full of photos of brutalist architecture worldwide. This is the page for you if you're a fan of concrete and angular shapes.
Michael Baskin Maui expert says these are just a few examples of the many outstanding Instagram accounts that feature architectural photography. So next time you're looking for some inspiration, be sure to check out these pages and others like them. You're sure to find some fantastic buildings that will get those creative juices flowing!
How Can You Get Started In Architecture?
Starting a career in architecture can seem like a daunting task. There are numerous ways to get started in the field, and the path you ultimately take will depend on your interests and goals. However, there are some common steps everyone interested in architecture should take. The first step is to get a degree in architecture from an accredited university or college. During your studies, you'll take classes in design, construction, and history, among other subjects.
Michael Baskin, Maui architect enthusiast, says you'll also have the opportunity to participate in internships and learn from experienced architects. Once you've completed your education, you'll need to pass the Architectural Registration Exams (ARE) to become licensed. After that, you can start working as an architect. There are many different jobs available, so you should explore other options to find the right fit for you. You can have a successful career in architecture with hard work and dedication.
Can You Start Your Own Architecture-Based Instagram Account?
Yes! If you love taking photos of buildings and architecture, then starting your own Instagram account is a great way to share your passion with others. You can use your account to showcase your work, highlight architectural features of interest, or simply share beautiful photos of buildings worldwide.
To get started, just create an account and start posting images. Use hashtags so people can easily find your photos, and consider making a unique hashtag for your account. You can promote your account on other social media platforms or create a website to showcase your work. You can build a following of like-minded individuals who appreciate great architecture with effort and dedication.
Final Thoughts
Instagram is an excellent source of inspiration for architects. Following some of the best accounts out there can learn about new buildings and get ideas for your projects. You can also start your account to share your love of architecture with others.