Lilly Marie's journey to joining Team Atlas and overcoming anorexia was a difficult one, filled with struggles and challenges. Her journey began during the COVID-19 lockdowns when she started isolating herself and eating less and less. Despite the concerns of those around her, she continued to see her weight loss as normal and even moved out of her parents' house to gain more independence. However, her struggles continued, and she became very skinny again by the summer of 2022.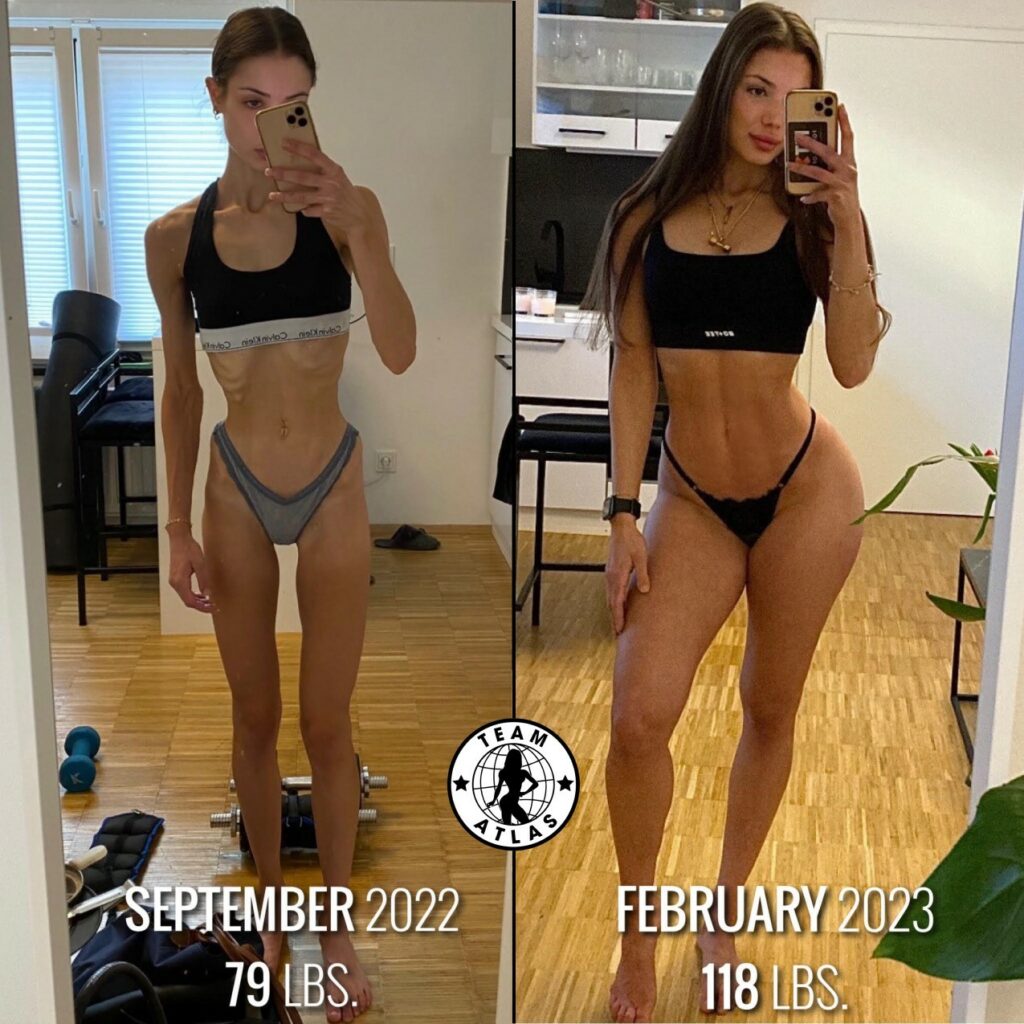 It was then that Lilly discovered the world of bodybuilding on Instagram, which she saw as a way to take control of her mind and body and achieve her goal of gaining back some weight. In September of 2022, Lilly made the decision to join Team Atlas under the guidance of her coach with a strong determination to overcome her anorexia disorder.
Lilly was instructed to persistently increase her daily calorie intake and is now consuming 4000 calories a day. Although the journey presented challenges and discomfort associated with weight gain, she remained steadfast in her resolve to push forward.
Lilly's journey is one of resilience and determination. She overcame a debilitating eating disorder and found a new way to take care of her mind and body. Her success is an inspiration to others struggling with anorexia, and it shows that with the right support and determination, anything is possible.
Team Atlas is honored to have Lilly Marie as a valued client and is committed to supporting her in her continued success. Lilly's triumph over anorexia and her newfound dedication to taking care of her mind and body have inspired her to pursue even greater aspirations. Her new goal of becoming an IFBB Pro Bikini Olympian is a testament to her unwavering commitment to self-improvement. Team Atlas is passionate about empowering their clients to reach their full potential, and he is proud to be a part of Lilly's journey.
Lilly expressed her satisfaction with her transformed body, feeling stronger and more beautiful than ever before. Her positive mindset is a clear reflection of her determination and unbreakable spirit.