When Ivan De Irish, out of Washington, DC, first set out to write his book, Outside the Box, he had no idea it would strike such a chord with readers. He had simply been looking to inspire people to think differently and see the world anew, but he didn't realize how deeply his words would resonate with readers. His book touched people in ways that he could never have anticipated.
One reader has said, "His genuine attempt to create a brighter future for kids who must all navigate life's obstacles, some fair and some, other people will never know of, comes from his desire and belief that education correlates to opportunity."
Now, after its initial release, Ivan is thrilled to announce the upcoming release of his second book, which tackles similar themes and continues to encourage readers to think outside the box. Whether you're a longtime fan of his work or simply looking for a thought-provoking read, this new book will inspire and motivate you in equal measure.
Outside the Box
Ivan has been writing for as long as he can remember, and his passion for creative expression has led him to great success in his endeavors and his professional work. His first book, Outside the Box, was released in June of 2019, and it has been a phenomenal success, with over 10,000 copies sold so far. In addition, two years ago, Ivan created a curriculum based on the book that has seen significant adoption by high schools across the country. These institutions have purchased books for their students and adopted his curriculum as an elective course in their programs.
With his talent for telling engaging stories, Ivan's work is uniquely suited to capturing the imagination of today's young people. Whether working on a new novel or developing a new course for schools, Ivan always strives to push himself beyond traditional boundaries and find innovative and exciting ways of sharing his ideas with others. He has become an inspiring advocate for modern literature and learning alike through his hard work and creativity. And with many more projects on the horizon, there is no doubt that Ivan will continue to achieve even greater success in the years to come.
Outside the Box 2: Welcome Home
Outside the Box 2 will release at the end of May. This book is tailored for felons and ex-felons who may not have a legitimate plan to make revenue after incarceration. This book addresses prison reform and the ongoing recidivism issues. This book is similar to Outside the Box 1, but instead, it exposes felons and ex-felons to business start-ups. Hence, giving these marginalized people the opportunity to make more capital than they're usually subjected to. This means more than just bringing home the minimum wage.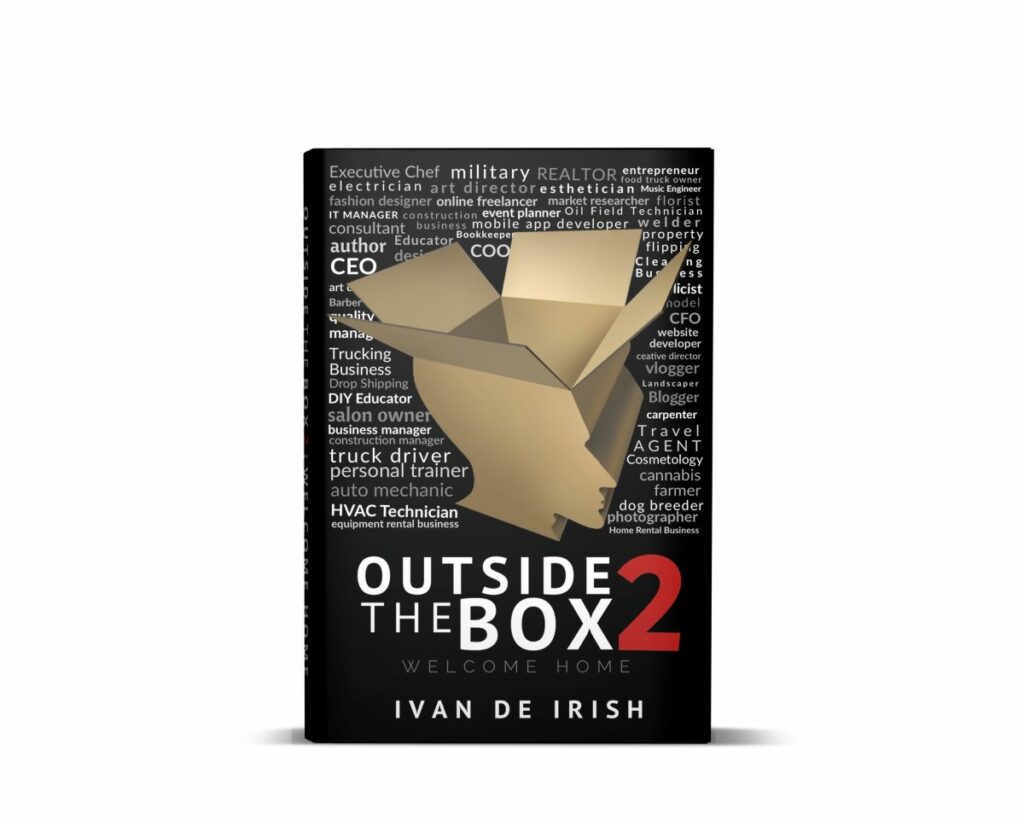 Ivan De Irish takes you on a journey of self-realization and covers essential topics such as anger management and how to deal with stressful situations without lashing out or resorting back to old habits that got you incarcerated in the first place. There are many success stories of men and women who turned their lives around after deeply self-reflecting and learning a new skill or trade. These are people who are now productive citizens and are an asset to society instead of a liability. Stories like these keep the author going because he knows that his message resonates with those who need it most.
About Ivan De Irish
Ivan De Irish is a published author, business consultant, sports agent and philanthropist. He is the co-founder of Legacy Management & Consulting Group, vice-president of the non-profit Color A Positive Thought Organization and also serves as the founder of The OTB Leadership Program. Commonly known as "Ivan The Great," Ivan is a noted deal maker that draws from a diversified background in talent management, marketing, branding, social media, publishing and international business. Most recognized for his extensive network and relationships with numerous high-profile athletes, celebs, business owners and professionals – he leverages his network to create opportunities for all his clients. Born in Bronx, NY and raised in Bridgeport, CT; Ivan is a graduate of Temple University where he earned a bachelor's degree in Liberal Arts and a post-graduate of George Washington University where he earned a master's degree in Professional Studies.
Final Thoughts
In conclusion, books like Outside the Box provide stepping-stones for people who feel they have no other options in society. These people have been dealt a bad hand in life, and it is up to them to make the best of it. With the right mindset and some guidance, anything is possible.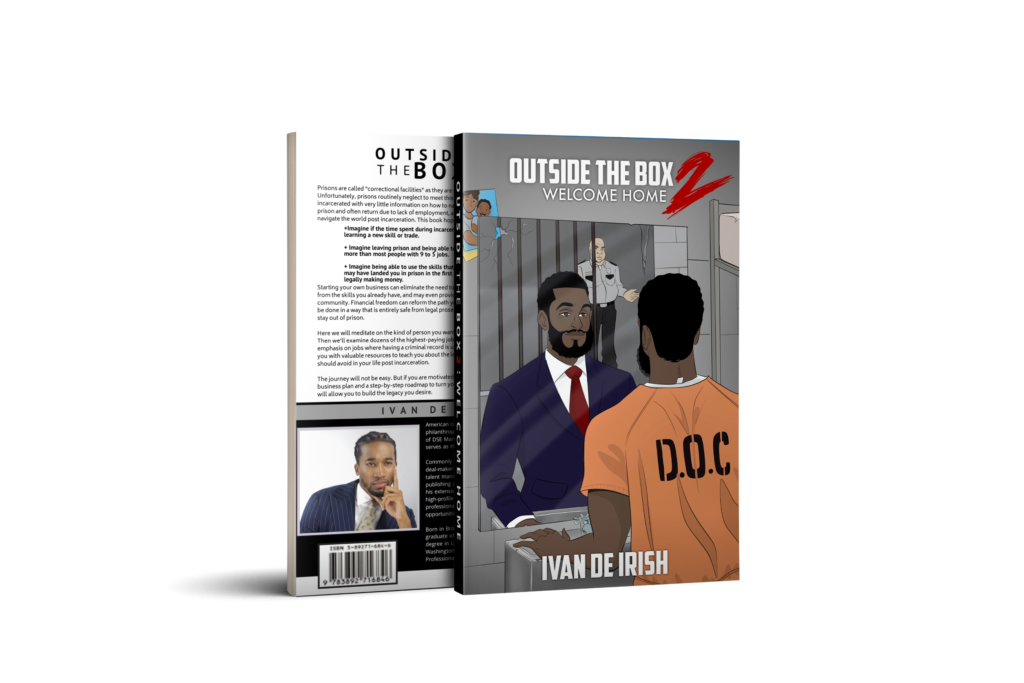 Ivan De Irish has created something extraordinary with his Outside the Box series, and we can't wait to see what he comes up with next. Check out his website and social media links to stay updated on his latest projects and releases! His work provides hope and inspiration for those who need it the most, and we are grateful to him for that.