In the world of real estate investment, there are always new trends to watch out for. Whether you're industry experts or just starting, it's essential to be aware of the latest changes to make the most informed decisions possible. We will look at some of the most important trends to watch in 2022.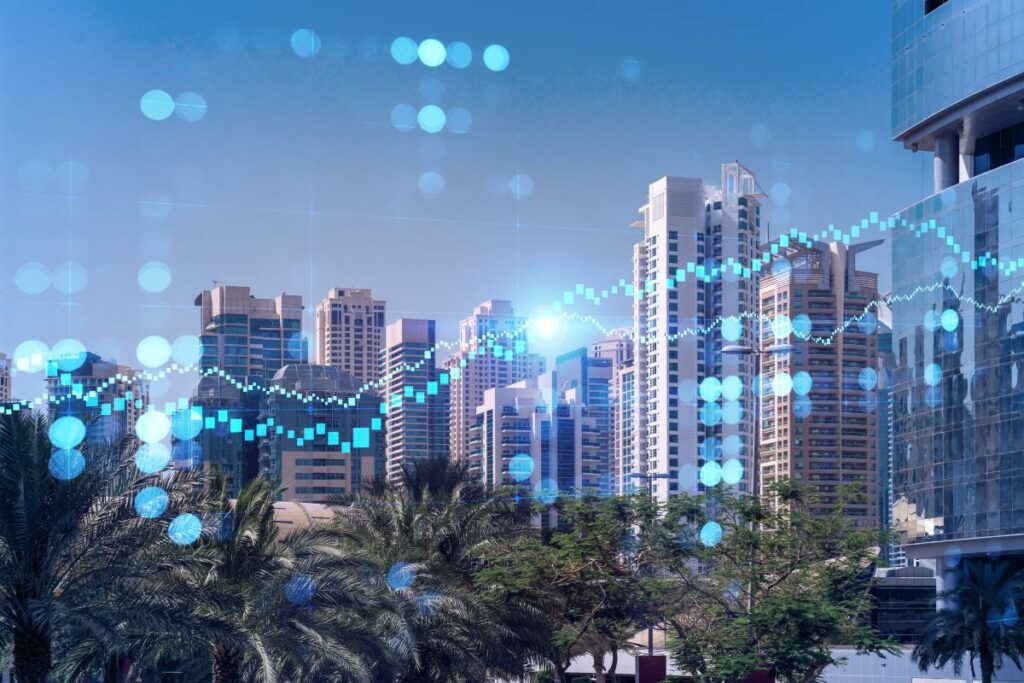 The Single Family Rental Market
In recent years, there has been a growing trend of families choosing to rent single-family homes rather than purchase their property. Several factors have contributed to this trend. First and foremost, the cost of buying a home has skyrocketed in many parts of the country, making it increasingly unaffordable for families. At the same time, the availability of quality rental properties has increased as more investors have poured money into the market.
In addition, the flexibility that comes with renting – such as the ability to move if your circumstances change – has made it a more attractive option for many families. As a result of all these factors, the single-family rental market has seen explosive growth in recent years, and there is no sign of this trend slowing down anytime soon.
The Growth of Co-Living and Co-Working Spaces
Another trend in recent years is the growth of co-living and co-working spaces. This trend is driven by several factors, including the rise of the gig economy, the increasing cost of living, and the desire for increased flexibility.
Co-living spaces provide residents with everything they need to live comfortably under one roof. This includes private bedrooms, shared kitchens, living areas, on-site laundry facilities, and even common space for work or relaxation.
Co-working spaces are similar, but they are designed specifically for people who work remotely or who need a flexible workspace. These spaces offer various membership options, from daily drop-in rates to monthly memberships.
These spaces have become increasingly popular in recent years, as more and more people are looking for alternative living and working arrangements.
The Increasing Popularity of Home Sharing Platforms
Experts claim another important trend to watch in 2022 is the increasing popularity of home-sharing platforms. Home sharing platforms like Airbnb have revolutionized how we travel, offering an affordable and convenient alternative to traditional hotels.
These platforms allow homeowners to rent out their properties to travelers from all over the world. In addition to being a great way to earn extra income, home sharing also provides an opportunity for people to connect with others from different cultures and backgrounds. The popularity of home-sharing platforms has been on the rise in recent years, and there is no sign of this trend slowing down anytime soon.
The Development of Smart Cities
One of the most important trends to watch in 2022 is the development of smart cities. A smart city is an urban area that uses technology to improve the efficiency of city operations and services. This can include intelligent traffic management systems, energy-efficient buildings, and waste management systems.
The development of smart cities is being driven by several factors, including the need to reduce congestion, improve air quality, and increase the efficiency of city services. In addition, smart cities offer several benefits to residents, such as increased safety, better access to information, and improved quality of life.
Smart cities are still in their infancy, but there is a lot of excitement about the potential of this trend.
The Growing Demand for Sustainable and Eco-Friendly Homes
As awareness of the need for sustainability grows, so does the demand for sustainable and eco-friendly homes. This trend is driven by several factors, including the increasing energy cost, the need to reduce our carbon footprint, and the desire to live more environmentally responsible.
There are many different ways that homeowners can make their homes more sustainable. This can include installing solar panels, using energy-efficient appliances, or using green building materials.
The Rise of Blockchain Technology in the Real Estate Industry
One of the most important trends to watch in 2022 is the rise of blockchain technology in the real estate industry. Blockchain is a distributed database that allows for secure, transparent, and tamper-proof transactions. This makes it an ideal tool for handling real estate transactions, as it can help to reduce fraud and increase transparency.
In addition, blockchain can be used to streamline the process of buying and selling property. For example, blockchain-based platforms like Propy allow users to search for properties, make offers, and complete transactions on one platform.
Final Thoughts
These are just some important real estate investment trends to watch in 2022. As the world continues to change, it is essential to stay up-to-date on the latest trends to make informed investment decisions. You will be well positioned to take advantage of opportunities as they arise and enjoy continued success in your real estate investing journey.