You know that marketing is key to your success if you're a realtor. And if you're not using Instagram Stories yet, you're missing out! Instagram Stories are a great way to connect with potential clients and showcase your work. We will show you how to use Instagram Stories for your realtor business. They'll give you tips on creating engaging content, driving traffic to your stories, and using hashtags effectively. So read on and learn how to take your realtor marketing to the next level with Instagram Stories!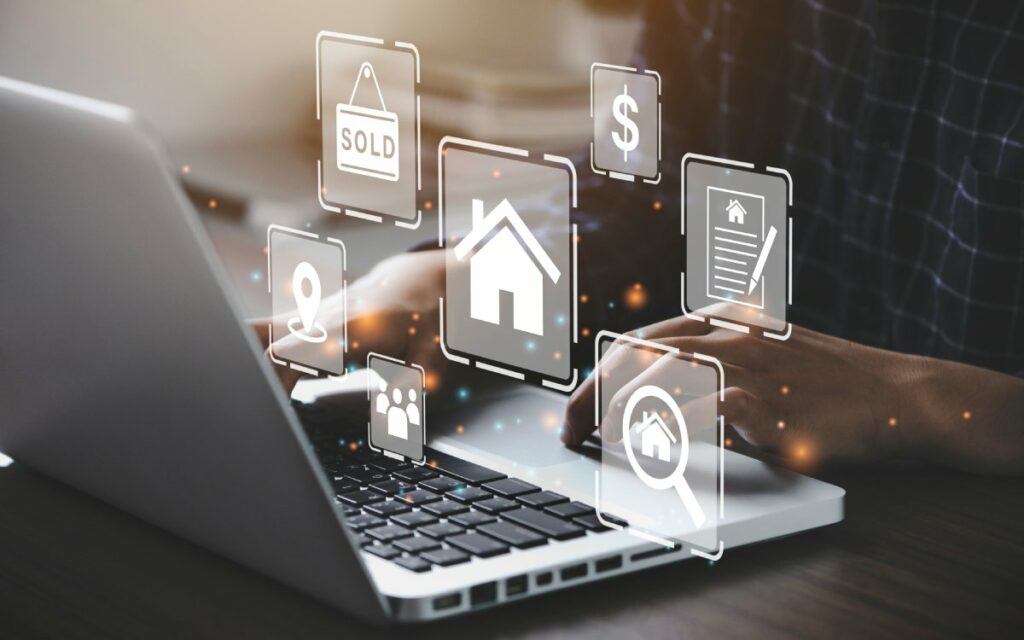 How Do Instagram Stories Work?
Instagram Stories are short, photo or video-based posts that disappear after 24 hours. They appear in a separate feed from your regular Instagram posts and can be viewed by anyone who follows you on Instagram. You can create an Instagram Story by selecting the "Stories" icon on your feed.
You can choose to take a photo, record a video, or upload an image or video from your camera roll. You can also add filters, text, stickers, and drawing to your story. Once you're done creating your story, it will automatically be added to your story feed for all of your followers to see!
Why Should Realtors Use Instagram Stories?
There are several reasons why realtors should use Instagram Stories in their marketing strategy. For one, stories are a great way to connect with potential clients and build relationships. You can use stories to show off your personality, share behind-the-scenes content, and give your followers a glimpse into your everyday life.
Instagram Stories are also a great way to showcase your work. You can use them to highlight listings, show off recently sold homes, and give potential buyers a tour of properties you're working on. And because stories disappear after 24 hours, they create a sense of urgency that encourages people to act fast!
How Can Realtors Create Engaging Instagram Stories Content?
Now that we've gone over some of why realtors should be using Instagram Stories let's talk about creating engaging content. First and foremost, your stories should be visually appealing. Use high-quality photos and videos, and take advantage of Instagram's various filters and editing tools.
Your stories should also be exciting and informative. Share behind-the-scenes content, give sneak peeks of upcoming listings, and provide helpful tips for buying or selling a home. And don't forget to use hashtags! Hashtags are a great way to reach a wider audience and connect with potential clients who might be interested in your services.
Best Practices for Using Instagram Stories for Real Estate Marketing
Now that you know how to create engaging Instagram Stories content, we will share some best practices for using Stories for real estate marketing.
Use relevant hashtags
First, make sure you're using relevant hashtags. Hashtags like #realestate, #homesforsale, and #househunting are great options. You can also use location-based hashtags to reach people interested in buying or selling a home in your area.
Take advantage of "stories"
Second, take advantage of Instagram's "Stories" feature. This allows you to post a story directly to your feed, making it more likely that your followers will see it. You can also share stories on other social media platforms like Facebook and Twitter.
Promote your stories
Finally, don't forget to promote your stories! Make sure you're sharing your stories on your website and other marketing materials (like business cards and flyers). You can also use paid advertising to reach a wider audience.
How Does Using Instagram Stories Benefit Realtors In The Long Run?
Although some realtors may be hesitant to jump on the Instagram Stories bandwagon, using this feature can offer some benefits in the long run.
For starters, Stories allows realtors to give their followers a behind-the-scenes look at what they do daily. This helps to humanize the realtor, but it also offers potential clients a glimpse of what it would be like to work with them.
In addition, Stories provides an opportunity for realtors to show off their listings creatively and engagingly. By using a combination of photos and videos, realtors can give potential buyers a virtual tour of the property without them ever having to step foot inside.
Finally, Stories are an excellent tool for building relationships with potential clients. Realtors can show that they are accessible and interested in hearing from their followers by responding to comments and direct messages on time. Realtors who can utilize Instagram Stories effectively will have a distinct advantage over those who do not participate in today's competitive market.
Final Thoughts
Instagram Stories are a great way to connect with your audience more personally. They offer an opportunity for realtors to share behind-the-scenes footage, sneak peeks at new listings and open houses, and other content that isn't typically shared on their main Instagram feed. Using Instagram Stories can create a more engaging experience for your followers, keeping them coming back for more. Plus, using this feature can benefit your business in the long run by helping you build relationships with potential clients and strengthening your brand identity.