Being a rheumatologist is a rewarding and challenging career that requires dedication and hard work. Rheumatologists are medical specialists who diagnose and treat diseases of the joints, bones, muscles, and tendons. They use advanced diagnostic techniques to determine the best treatment for their patients. We will provide an overview of what it takes to become a rheumatologist.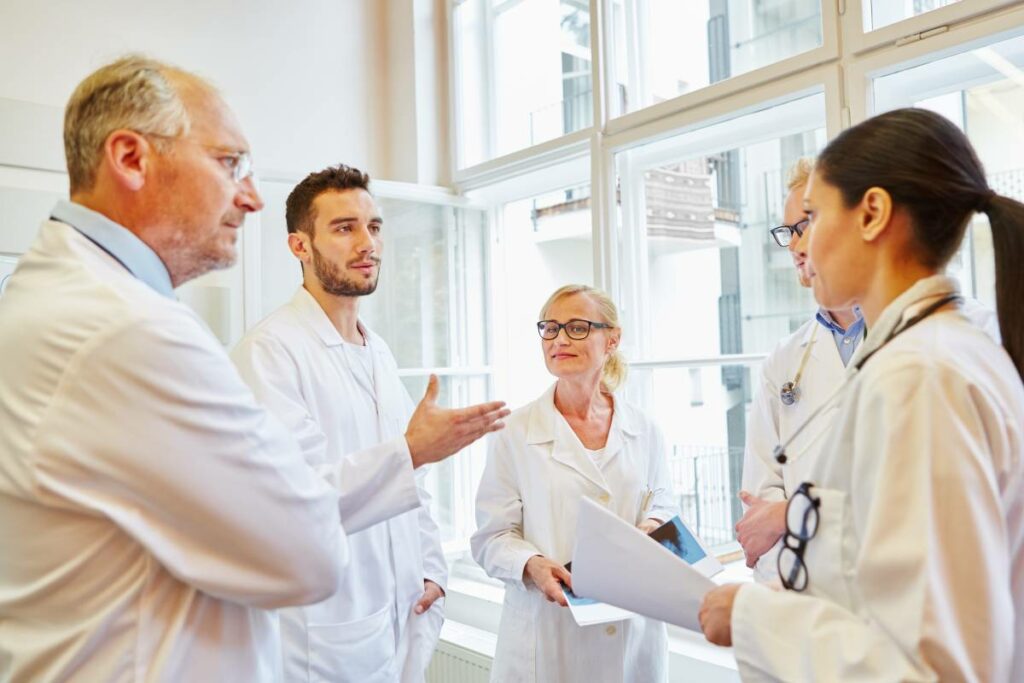 1. Education Requirements
Becoming a rheumatologist begins with completing a four-year undergraduate degree in biology or another related field. After earning your bachelor's degree, you should apply to medical school to earn your Doctor of Medicine (MD). You must complete courses in anatomy, pathology, biochemistry, pharmacology, and other related subjects during medical school. You will also complete clinical rotations in various specialties such as cardiology, pediatrics, psychology, neurology, internal medicine, family practice, and more.
Once you complete all of your required coursework and clinical rotations at medical school, you will be eligible to take the USMLE (U.S Medical Licensing Examination) 3 step exams , which tests your knowledge on basic and clinical science concepts in medicine. After passing these exams, you can apply for residency programs in Internal medicine which typically last three years. Once you graduate from your internal medicine residency program , You are eligible to apply for rheumatology fellowship. Rheumatology fellowship has become very competitive over the last few years. You will need excellent USMLE scores , Great letters of recommendation from your professors as well as some research experience to have a real chance in getting the rheumatology fellowship. Once selected for rheumatology fellowship , you will gain experience diagnosing and treating patients with different types of joint and connective tissue diseases under the supervision of experienced physicians.
2. Certification & Licensure
After completing all necessary educational requirements for becoming a rheumatologist, you must obtain certification from the American Board of Internal Medicine (ABIM). To become board certified by ABIM, candidates must complete a written  examination, which tests their knowledge on various topics related to rheumatology , including musculoskeletal disorders such as arthritis and autoimmune diseases like lupus or psoriatic arthritis. In addition to board certification, candidates must also obtain licensure from the state they wish to practice in before they can begin seeing patients professionally as a rheumatologist. 
To help prepare for the exams and keep up to date with advances in rheumatology, it's essential to participate in continuing education courses and stay abreast of current research and developments. You can find more information about certification, licensure, and other resources available in the field of rheumatology on the American College of Rheumatology's website.
3. Skills & Qualities Necessary
The skillset necessary for success as a rheumatologist includes having excellent problem-solving skills since they are often faced with complex cases that require careful analysis when determining diagnosis and treatment plan options for their patients; strong communication skills since they need to explain complex medical information clearly and accurately; empathy since they are dealing with people who may be experiencing pain or discomfort; attention to detail so that no diagnostic opportunities are missed; strong knowledge base since they need stay up-to-date on recent developments in research related to musculoskeletal disorders; patience since some treatments may take weeks or even months before there is a noticeable improvement; and manual dexterity since physical exams are an essential part of a diagnosis.
Why Would Someone Become a Rheumatologist?
Becoming a rheumatologist can be a gratifying career for those committed to the field. The impact of their work is often seen in improved quality of life and increased mobility for the patients they treat.
This career also provides an opportunity to pursue research related to musculoskeletal disorders and autoimmune diseases, as well as to contribute to advancing the field and helping to discover new treatments. Additionally, rheumatology is a highly competitive specialty that can provide job security for those who excel in it. Becoming a rheumatologist can be incredibly fulfilling with proper training, hard work, and dedication.
Things To Consider Before Entering The Field
Becoming a rheumatologist requires considerable time, money, and energy to succeed. It is essential to consider the demands of this profession before committing to it. In addition to long hours and often complex cases, there is also significant paperwork involved which can be overwhelming at times. Furthermore, insurance companies often dictate the types of treatments that can be pursued, which may limit a rheumatologist's ability to provide the best care for their patients.
It is essential to weigh these potential drawbacks against the rewards of becoming a successful and respected rheumatologist to make an informed decision before entering the field.  With the right attitude and dedication, becoming a rheumatologist can provide great personal satisfaction and meaningful work that positively impacts the lives of others.
If desired, becoming a successful rheumatologist requires years of dedicated study and specialized training through residency and fellowship programs. Those considering this career path must have the appropriate educational qualifications, knowledge base, skill set, certifications, licensure, patience, empathy, manual dexterity, problem-solving abilities, communication skills, attention to detail, commitment, motivation, And dedication. With these qualities combined with hard work, one can embark on an exciting journey toward becoming an outstanding rheumatologist.