The process of online training has come a long way since its inception in the late 1990s. In the early days of online learning, courses were often little more than glorified PowerPoint presentations with a few accompanying audio clips. Thankfully, experts understand those days are long gone. Thanks to technological and instructional design advances make today's online courses engaging, immersive, and interactive. Here's a look at how technology has improved the process of online training.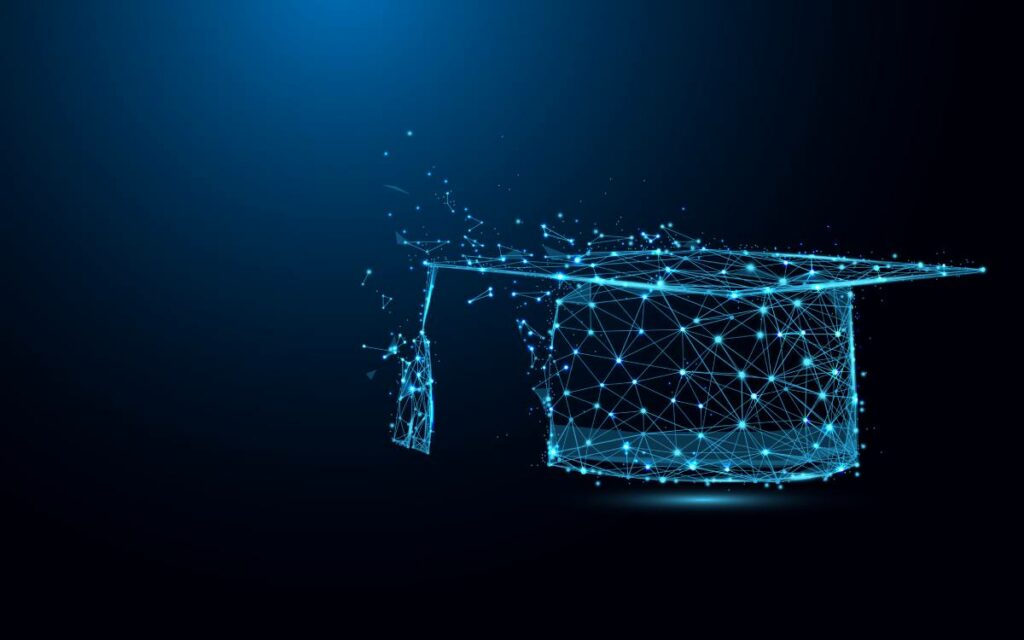 The Importance of Technology In Education
While the Internet and mobile technologies have drastically changed how we live and work, their impact on education has been just as profound. One of the most important ways technology has changed teaching is by giving students more access to information. In the past, students had to rely on textbooks and teachers to learn about the world around them. Today, with a few clicks of a mouse, students can find out anything they want to know about any topic.
This increased access to information has also made it easier for students to get help with their studies. If a student is struggling to understand a concept, they can simply log on to the Internet and find dozens of resources that can assist.
Mobile Learning
Mobile learning, or mLearning, is one of the most significant drivers of eLearning growth. According to Docebo, 70% of respondents consider mobile learning very important or extremely important.
Mobile devices are becoming increasingly powerful and sophisticated, with more and more people using them as their primary way to access the internet. This trend is especially pronounced among millennial learners, who are comfortable using their smartphones for tasks that were once reserved for desktop computers.
Globalization
The globalization of the workforce is another primary driver of eLearning growth. With more companies doing business internationally, there is a need for training solutions that can reach employees regardless of location. Online training solutions are ideally suited to this need, as they can be accessed from anywhere in the world with an internet connection.
Interactive Classrooms
One of the most noticeable educational changes thanks technology. With the help of laptops, tablets, and smartphones, students can now access educational resources from anywhere in the world. No longer are they limited to textbooks and lectures; they can directly interact with their peers and educators online, providing a more engaging and hands-on learning experience.
Furthermore, interactive classroom technology has enabled students with different learning styles to thrive. Those who prefer visual aids can find helpful infographics and videos online, while those who prefer hands-on learning can access virtual labs and simulations. The possibilities are endless!
Millennial Learners
Millennials are now the largest generation in the workforce, and they significantly impact workplace learning. Millennial learners grew up with technology and expected their learning solutions to be as modern and user-friendly as the rest of their lives. They also tend to be DIY learners who prefer to figure things out for themselves rather than being spoon-fed information. eLearning solutions are well-suited to meet the needs of millennial learners.
Engaging Content
One of the most significant benefits of modern online training is that it's much more engaging than early iterations of the format. Thanks to technological advances, course creators now have various tools to create exciting content. From video and audio to interactive elements like quizzes and games, today's online courses are designed to keep learners involved and engaged throughout the learning process.
Improved Accessibility
Due to limited bandwidth and slow internet speeds, early online courses were often difficult to access. Today, however, nearly everyone has high-speed internet access, meaning learners can access their courses anywhere at any time. Mobile devices like smartphones and tablets make it even easier for learners to access course content on the go.
Better Interaction
Another significant benefit of modern online training is that it allows for much better interaction between learners and instructors. In the early days of online learning, communication was often quite limited; learners generally only interacted with their instructors via email or forums.
However, today's technology offers several ways for instructors and learners to interact in real time, including video conferencing, instant messaging, and more. This increased interaction makes for a more personalized learning experience overall.
Educational Apps
Thanks to advances in mobile technology, there's an app for just about everything—including education. These days, you can find educational apps for everything from learning a new language to preparing for standardized tests. And with features like offline mode and gamification, these apps make learning fun and engaging. Some of our favorites include Duolingo, Khan Academy, and Quizlet.
Augmented Reality
Augmented reality (AR) is another exciting area of EdTech that shows much promise. AR allows users to superimpose digital information onto the real world using devices like smartphones and tablets. This technology is used in various ways in education, from helping students visualize complex concepts to providing immersive experiences that bring history to life.
A few examples of AR in action include the labeled anatomical models in the anatomy app Anatomage Tabletop AR and the virtual battlefields in Holocracy AR by British Airways' ThinkTank London lab.
Technology has come a long way in improving the process of online training. From more engaging content to better accessibility and increased interaction, today's online courses offer Learners a genuinely immersive and enjoyable experience. If you're considering incorporating online learning into your organization's training program, there's no better time than now to get started.