As an entrepreneur, it's essential to stay ahead of the curve and ensure your business maximizes its potential. How can you modernize your business?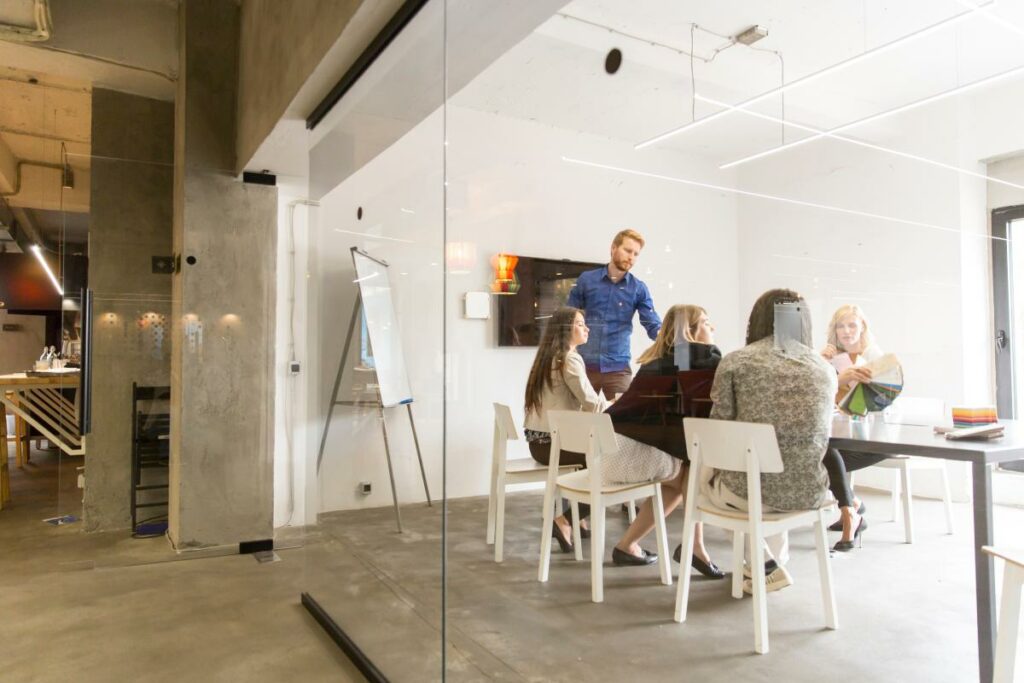 Integrate Technology into Your Business Model
Technology has revolutionized the way businesses operate, and entrepreneurs should take advantage of this by integrating technology into their business model. From e-commerce platforms to digital marketing tools, there are many ways technology can help entrepreneurs streamline their processes, increase efficiency, and improve customer service.
Utilizing e-commerce platforms such as Shopify or BigCommerce can help small and medium-sized businesses create a professional online presence without investing in expensive software or hiring web developers. Moreover, digital marketing tools such as Hootsuite or Google Analytics can help entrepreneurs track customer data, gain valuable insights into their target market, and optimize their campaigns for maximum reach and engagement.
Keep Up With Trends
It's essential for entrepreneurs to keep up with industry trends to stay one step ahead of the competition. Researching emerging technologies and staying abreast of current events will help you stay informed and give you insights into where your industry is headed.
Furthermore, attending conferences or networking events within your industry is a great way to stay up-to-date on what's happening in your field and get inspired by other entrepreneurs who have already achieved success. Additionally, joining forums or reading industry publications can be beneficial for staying informed about new trends emerging in the marketplace.
Improve Customer Service
Providing good customer service is essential for any successful business. Improving customer service will increase customer satisfaction and build customer trust, leading to higher loyalty rates. There are several ways entrepreneurs can do this; from responding quickly on social media channels to providing personalized experiences through email marketing campaigns, there are many tactics entrepreneurs can use to ensure they are meeting (and exceeding) customer expectations at all times.
Furthermore, utilizing feedback surveys after customer interactions will provide valuable insights into how customers view your products or services, which will help you identify areas that need improvement within your company's operations.
Make Sure You Have A Strong Online Presence
In today's world, having an online presence is essential for any successful business, so entrepreneurs must ensure they have a strong one. This means having a website that is easy to navigate and informative about your products or services.
Additionally, entrepreneurs must use popular social media platforms like Facebook and Twitter and other marketing channels such as search engine optimization (SEO) and email marketing campaigns to ensure their businesses remain visible online.
Understand Your Target Audience
The first step you must take when trying to modernize your business is understanding your target audience. You should have a clear idea of who you are targeting with your product or service, and this should include information about their age range, location, interests, etc. Once you know your target audience, it will be easier to tailor your marketing messages and other efforts to reach them more effectively.
Use Social Media Platforms Effectively
Social media platforms such as Facebook, Twitter, Instagram, YouTube, and LinkedIn are great tools for entrepreneurs looking to reach new customers or engage with existing customers in new ways. You must understand which social media platforms are most popular among your target audience so that you can best utilize them to reach them effectively.
For example, if your target audience skews younger than 30, then it would make sense to focus on platforms like Instagram or Snapchat instead of Facebook or LinkedIn. Additionally, don't forget about using email marketing as well! Email marketing campaigns allow businesses to stay connected with their customers by providing personalized content that can directly drive sales or engagement with a brand message.
Embrace New Technology
Another way entrepreneurs can modernize their businesses is by embracing new technology. This could include using artificial intelligence (AI) for customer service automation or utilizing big data analytics for predictive forecasting within the company. There are also many different software programs available that can help automate many aspects of a business, such as accounting and payroll processes, or even project management software that makes collaboration between team members more accessible than ever before!
It's vital that entrepreneurs research what software programs would best suit their specific needs to maximize efficiency within their organization. Additionally, embracing new technology can help reduce costs by eliminating manual labor and streamlining processes within the company itself!
Modernizing your business as an entrepreneur isn't always easy, but staying competitive in today's fast-changing marketplace is necessary. By integrating technology into your business model, keeping up with trends within your industry, and improving customer service standards, you'll be able to remain one step ahead of the competition while still providing top-quality products/services that customers will love! Taking these steps now will ensure you won't find yourself scrambling when faced with unexpected changes in the future.