Dubai, the shimmering jewel of the United Arab Emirates, remains at the forefront of real estate evolution. The city's formidable skyline, its allure of opulence, and a flourishing business climate make it an inevitable magnet for real estate aficionados. Recently, real estate expert Luca Filat took us through the developments that are shaping this desert metropolis. Filat, with years of expertise under his belt, brings unique insights into the world of Dubai's real estate, illuminating the reasons behind the city's magnetic charm to investors and global elites.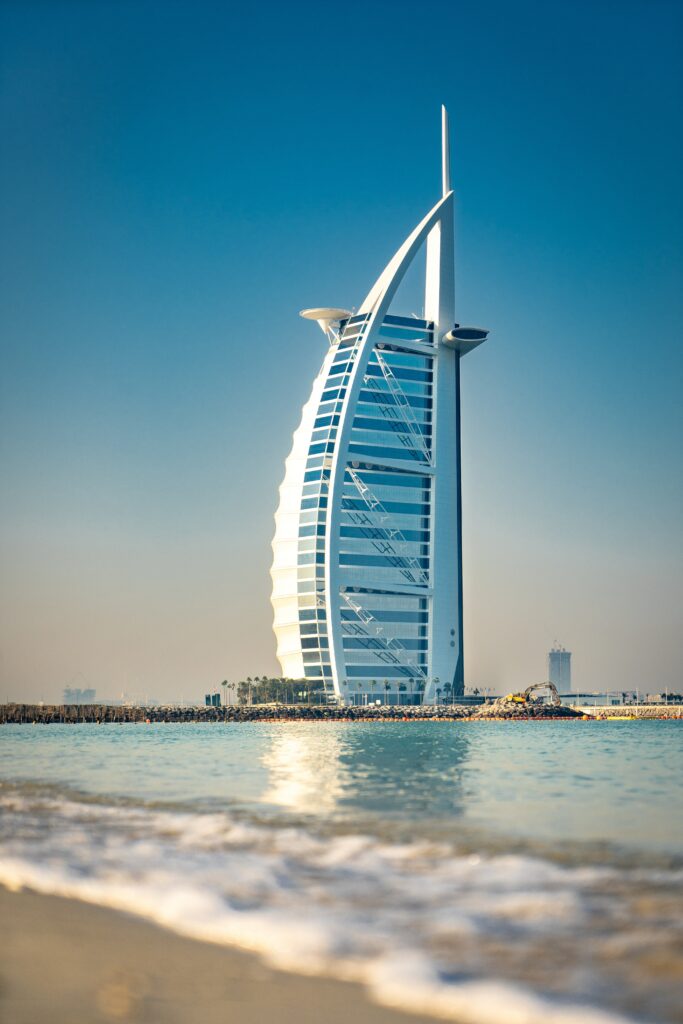 The Heights of Luxury
Iconic towers such as the Burj Khalifa, Atlantis on Palm Jumeirah, The Royal Residences, and Jumeirah Living Marina Gate define Dubai's skyline. These skyscrapers offer not just breathtaking views but epitomize the zenith of luxury. As Filat points out, these aren't just structures but testimonies to architectural prowess and vision. Each tower tells a story, combining cutting-edge design with unparalleled comfort, thus attracting global citizens seeking a blend of modernity and luxury.
Harmony in Planning
Dubai showcases master-planned communities like Dubai Marina, Jumeirah Lakes Towers, and Emirates Living. They are more than just residences; they're self-contained ecosystems blending homes, green spaces, and amenities. Filat emphasizes the vision behind these communities, underscoring their appeal to families and professionals alike. Their thoughtful design fosters community interaction, making them more than just living spaces — they become lifelong homes.
Where Land Meets Sea
Waterfront properties, thanks to Dubai's coastal advantage, are highly coveted. The notable Jumeirah Bay Island and the architectural marvel that is Palm Jumeirah are testimonies to this allure. According to Filat, the interplay between land and water offers a tranquillity seldom found in urban settings. With gentle waves lapping at their doorsteps, these properties promise both luxury and a serene retreat from the city's hustle.
Golfing Grandeur
For those with a penchant for the greens, communities around championship golf courses, such as Emirates Hills and Jumeirah Golf Estates, offer the best of leisure and luxury. These aren't just about golfing; they represent a lifestyle. Filat highlights how these communities cater to those who seek a harmonious blend of sport, relaxation, and luxury, surrounded by pristine landscapes.
Business at its Best
Beyond residential glamour, Dubai is a pulsating business nerve center. The famed Dubai International Financial Centre (DIFC) and Business Bay, along with the burgeoning DMCC, underscore this dynamic. Filat sheds light on how these zones aren't just business locales but are transforming into lifestyle hubs, complete with art installations, gourmet dining, and vibrant nightlife, making them attractive for global business leaders and entrepreneurs.
Redefining Serviced Living
Innovations in luxury serviced apartments, with developments like the Four Seasons Private Residences and the ambitious Wasl Tower, mirror Dubai's undying spirit of progress. These are more than residences; they are experiences. Filat suggests that the demand for such serviced apartments is on the rise, as global travellers seek homes away from home, complete with top-tier amenities and world-class services.
A Blend of Function and Form
Mixed-use developments, such as Downtown Dubai and Dubai Design District (d3), offer a holistic lifestyle, blurring the lines between work, live, and play. Filat underscores the importance of such integrative spaces in the modern world, emphasizing their role in fostering creativity, collaboration, and community. In these spaces, one can witness the confluence of cultures, ideas, and businesses, making them dynamic urban centers of the future.
Affordability Meets Quality
Dubai is also carving a niche in affordable housing, with areas like Dubai South and Dubailand's Town Square championing the cause of mid-income homeowners. But affordability doesn't compromise on the quality. Filat stresses that these projects are proof that luxury and affordability can coexist, offering residents quality amenities and well-designed spaces that cater to modern lifestyles without breaking the bank.
Towards a Greener Tomorrow
In line with global trends, sustainable living spaces like Dubai Sustainable City and Al Barari are making waves, marrying luxury with ecological responsibility. Filat applauds this shift towards sustainability, highlighting Dubai's commitment to aligning development with global environmental goals. Such developments are more than just homes; they represent a vision for a future where urban living is harmoniously balanced with nature.
Final Thoughts
According to Mr. Filat, Dubai's real estate canvas is vast and varied. The city has shown commendable agility, especially post-Covid, striking a balance between luxury and pragmatism. Filat believes that the city's resilience and adaptability, driven by strong governance and a vision for the future, are what sets it apart on the global stage. As more individuals and businesses are drawn to Dubai's appeal, it continues to establish itself as a city of dreams and opportunities, crafting a legacy of innovation and excellence.