Are you looking for ways to grow your healthcare practice? This post will discuss some digital marketing tips to help you achieve your goals. It is no secret that digital marketing is a powerful tool that can be used to reach a large number of people. By using the right tactics, you can attract new patients and increase revenue for your business.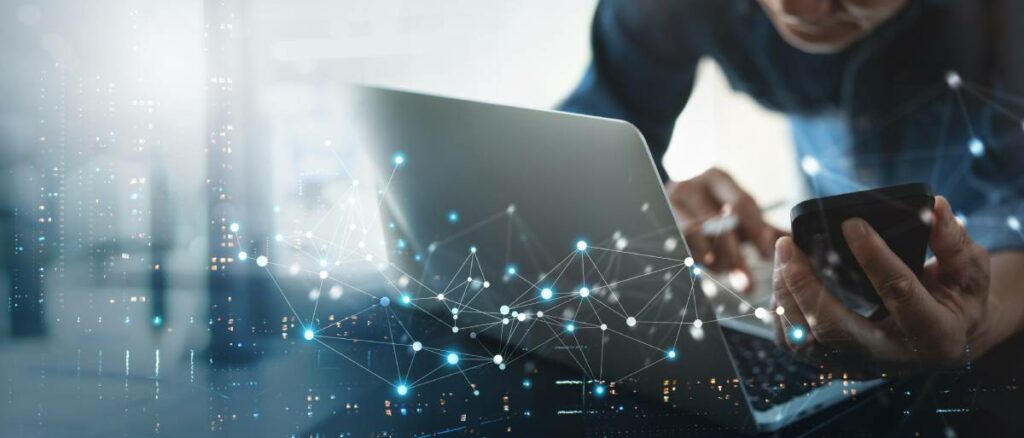 Use Social Media To Connect
As a medical professional, you understand building rapport with patients. Social media provides an easy and effective way to connect with potential and current patients in today's digital age. By creating profiles on popular platforms such as Facebook, Twitter, and Instagram, you can reach a wider audience.
Be sure to post interesting and engaging content that will encourage people to follow your page. You can also use social media to promote special events or offers at your practice. For example, you could offer a discount on consultations for new patients who mention your social media profile. By leveraging the power of social media, you can create meaningful connections with patients that will help build trust and loyalty.
Create A Website That Provides Information
Your website is an essential tool for attracting new patients and growing your practice as a healthcare business. Potential patients will often visit your site before making an appointment, so it's important to make sure that your site is professional and easy to navigate.
Be sure to include clear information about your services and photos and videos that give visitors a better idea of what your business has to offer. You can ensure that your website is an effective marketing tool for your healthcare practice by taking these steps.
Use Search Engine Optimization Techniques
Search engine optimization (SEO) improves the visibility of a website in search engine results pages (SERPs). The higher the website's ranking in SERPs, the greater the likelihood that users will visit it. SEO involves using targeted keywords and phrases to make a website more visible to people who are searching for terms related to its content.
For example, if you are a dentist in Los Angeles, you may want to use the keyword phrase "dentist in Los Angeles" on your website and your social media profiles. By optimizing your site for relevant keywords, you can attract more visitors who are likely interested in your services. In addition to using targeted keywords, SEO also involves other methods, such as link building and content marketing.
By taking a holistic approach to SEO, you can ensure that your website achieves a high ranking in SERPs and attracts a more significant number of potential customers.
Send Out Email Newsletters
Email newsletters are a great way to keep patients up-to-date on what's going on at your practice. Include information about new services, treatments, or special events you will offer. You can also use your newsletter to promote discounts or other offers.
Be sure to include a call-to-action so that recipients know how they can take advantage of these deals. For example, you could offer a discount on a new service for patients who book an appointment within a specific period. By providing this type of incentive, you can encourage patients to take advantage of your practice's offerings and stay up-to-date on the latest news.
Advertise In Local Newspapers And Online Directories
Advertising in local newspapers and online directories is an effective way to reach potential patients. This will help people searching for healthcare providers in your area find your business. Ensure all crucial details are listed, including your website address, contact information, and practice hours.
By including this information you will make it easier for potential patients to find your practice and contact you to schedule an appointment. In addition, you can also include a brief description of your practice and the services you offer. By doing this, you will be able to attract potential patients looking for the specific services you provide. Advertising in local newspapers and online directories effectively reaches potential patients and grows your healthcare practice.
Use Patient Referral Programs
Patient referral programs are a great way to increase word-of-mouth marketing for your healthcare practice. Offering incentives such as discounts or free services can encourage patients to refer their friends and family to your business. You can also use social media to promote your referral program.
By providing patients with an incentive to refer others to your practice, you can significantly increase the number of new patients you see. Additionally, word-of-mouth marketing is often more effective than traditional advertising, as it comes from a trusted source. If you're looking for a way to grow your healthcare practice, patient referral programs are an excellent option.
Final Thoughts
Digital marketing is vital for healthcare practices to connect with potential and current patients. By using social media, creating a website that is easy to navigate, using search engine optimization techniques, sending out email newsletters, advertising your practice, and using patient referral programs, you can increase the visibility of your practice and drive more patients through your doors.
By connecting with patients online, you can create a rapport and build trust before they even step foot in your office. And by making it easy for them to find information about your practice, you can decide to seek out your care that much easier. In a competitive market, digital marketing can give your healthcare practice the edge it needs to succeed.