Working from home is the new norm for many of us, and while there are plenty of benefits to this lifestyle, it's essential to ensure that we stay physically fit too. Staying active can profoundly impact our lives from mental health benefits and reduced stress levels to improved overall physical fitness. 
In this blog post, we will explore some great ways to keep your body in shape and stay fit while working from home. We will review tips like carving out regular exercise breaks during the day, finding creative indoor workout ideas using your body weight or minimal equipment, and getting adequate sleep – all of which will help you remain healthy without needing to leave the house! Read on for more insight into maintaining optimal physical fitness to stay fit while working from home.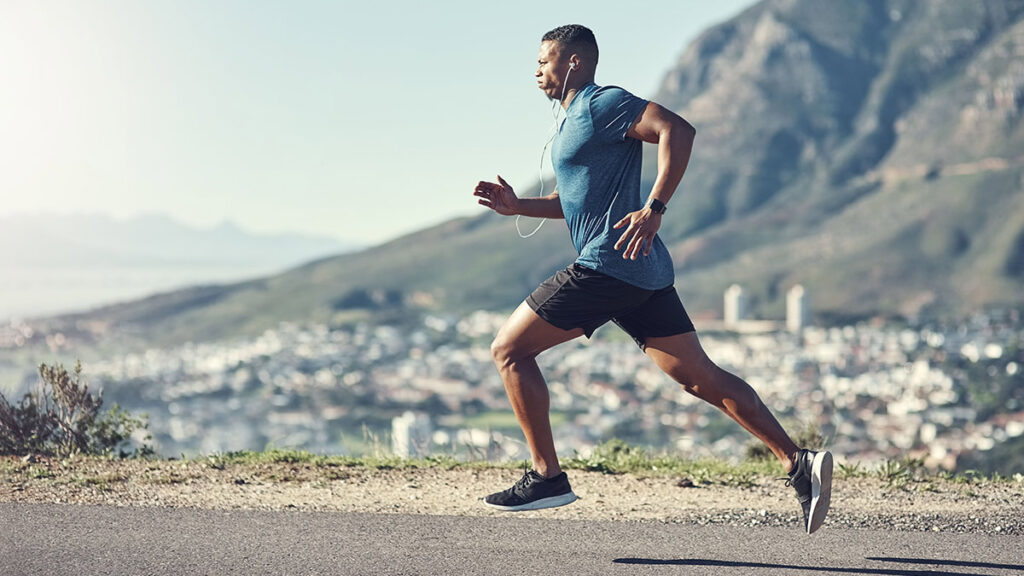 Get Up And Move Every Hour – Take A Break To Stretch Or Walk Around The House
Sitting for extended periods can wreak havoc on your body. No matter how ergonomic your chair is, staying seated for hours can strain your back, hamper your circulation, and weaken your muscles. That's why it's crucial to get up and move every hour. You don't have to conquer Mount Everest or run a marathon – a simple stretch or a quick walk around the house is all it takes to give your body a break from sitting. Taking frequent breaks not only helps alleviate discomfort but it can also help you stay focused and productive throughout the day. So, get up and stretch those legs!
Dedicate Certain Days To Specific Types Of Workouts, Such As Yoga On Mondays And Strength Training On Wednesdays
Finding the motivation to work out can be challenging, but what if you had a schedule to follow? Dedicate certain days of the week to specific types of workouts to keep yourself accountable and on track toward your fitness goals. Maybe you start your week with a relaxing yoga session on Mondays to ease into the work week with serenity. Then on Wednesdays, you focus on building your strength through weight training. Having a structure to your fitness routine helps with the organization and allows your body to recover from previous workouts while targeting specific muscle groups. So why not give it a try and see how dedicating clear days to particular types of activities can benefit not only your physical health but also your mental well-being?
Schedule A Weekly Outdoor Activity To Get You Out Of The House And Into Nature, Like A Hike Or Jog
Feeling stuck indoors all week can take a toll on your mental health. That's why it's essential to make time for outdoor activities that allow you to breathe in the fresh air and soak up some Vitamin D. Scheduling a weekly hike or jog is a great way to get moving and explore the great outdoors. Whether you're hitting your local trails or discovering new spots in your city, there's always something new to uncover when you venture outside. So why not give it a try? Commit yourself to getting out there and connecting with nature; you may be surprised at its positive impact on your overall well-being.
Utilize Online Fitness Programs That You Can Do Right From Home
Gone are when you had to drag yourself out of bed early to make it to the gym before work. With the rise of online fitness programs, you can break a sweat from the comfort of your own home. Whether you're a seasoned pro or just dipping your toes into the fitness world, an online program fits your needs. With options ranging from yoga and pilates to high-intensity interval training, there's something for everyone. By utilizing these programs to stay fit while working from home, you'll save on travel time and gym fees. So why not try it and see how working out from home can transform your health and fitness routine?
Incorporate Small Exercises Into Your Daily Routine – For Example, Do Calf Raises While Brushing Your Teeth Or Squats During Commercial Breaks
Staying active and finding ways to incorporate exercise into your daily routine can be challenging, but it doesn't have to be. Simple activities like a calf raise while brushing your teeth or squats during commercial breaks can make a big difference. These small exercises may seem insignificant, but they add up over time. Incorporating even a few minutes of exercise into your daily routine can improve your overall health and well-being. Next time you find yourself with a few extra minutes, try incorporating some simple practices into your routine and see the difference it can make.
Practice Mindful Eating Habits By Preparing Healthy Meals Ahead Of Time And Avoiding Junk Food Snacks
In today's fast-paced world, it's easy to fall into the trap of grabbing unhealthy snacks on the go. But practicing mindful eating habits can improve our overall health and well-being. A straightforward way to do this is by preparing healthy meals ahead of time, allowing us to make better food choices even when we're pressed for time. By avoiding junk food snacks and reaching for nutritious alternatives, we can fuel our bodies with the nutrients they need to function at their best. So why not give it a try? With some planning and preparation, we can make healthy choices that benefit our bodies and minds.
Final Thoughts
The key to a healthy routine is finding something that works for you and fitting it into your current lifestyle. If you prioritize fitness, you will reap many benefits, including increased energy, improved mood, and better sleep. With so many options available – from traditional gym equipment and classes to online programs and outdoor activities – there is something for everyone. Don't be afraid to get creative with how you incorporate exercise into your daily life – every little bit counts! Overall, a goal to stay fit while working from home doesn't have to be complicated or challenging; just remember to get up and move every hour and practice mindful eating habits. Good luck on your journey toward a healthy lifestyle!