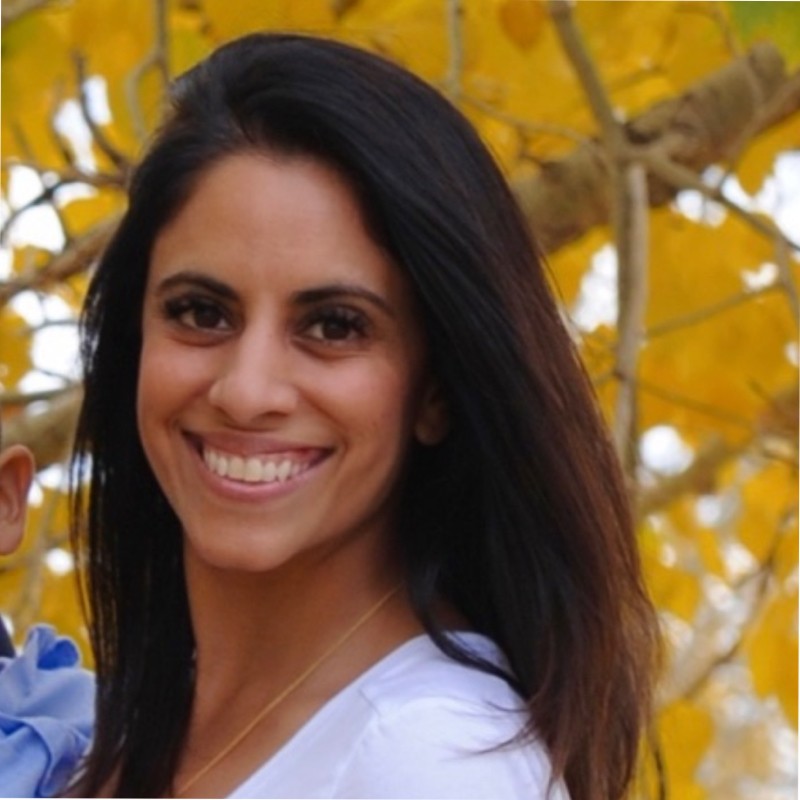 Introduction
Arti Modi's journey from London to Canada in 1998 set the stage for an inspiring career in the business world. After completing her education at the esteemed University of British Columbia, she ventured into real estate and later explored various industries like foods manufacturing, asset management, movie production, and technology. Today, Arti Modi is fully devoted to the FinTech sector, where she co-founded Consumer Genius—a company empowering consumers to make informed decisions while connecting global brands with high-intent customers.
The Genesis of Consumer Genius
Arti recognized a crucial need in the industry—to help large brands attract customers with measurable returns on investment. Embracing digital channels, Consumer Genius offers performance-based solutions, ensuring every customer they connect brings tangible value to the brands they represent. Their vast network ensures no customer is left unmatched, optimizing the monetization of their customer acquisition efforts.
Achieving Success: The Winning Formula
Arti's recipe for success combines hard work with smart strategy. She diligently studies her competitors, learning from their experiences to fast-track her team's growth. Leveraging this knowledge allows her to navigate the business landscape efficiently and effectively.
Overcoming Obstacles: A Global Reach from a Small Company
Being a small company based in Calgary doesn't deter Arti's ambition to compete globally. Instead, she cherishes the personalized relationships she fosters with her team and clients. The pandemic-induced shift to remote work prompted her to build a cohesive corporate culture using digital tools while maintaining genuine bonds with team members.
Drive for Success: A Personal Calling
Arti's determination stems from an unwavering competitive spirit—her biggest competition being herself. She continually strives for self-improvement across all aspects of her life, driven by her ultimate purpose—her family.
A Shift in Definition: Beyond Monetary Gains
While Arti once associated success with financial achievements, her perspective has evolved. Today, she places more value on the quality time spent with loved ones. Being fully present with family without work distractions is her newfound definition of success.
Meaning of Success: Fulfilling Goals and Giving Back
For Arti, success isn't just about personal gains. It's the satisfaction of accomplishing both personal and professional goals. She relishes the freedom to give back to the community and create a positive impact on others' lives.
Advice for Aspiring Achievers: Embrace Positivity and Self-Belief
Arti's advice for success centers on positivity and self-belief. Eliminate negative self-talk and embrace self-confidence to stay focused on your goals. Instead of overwhelming yourself, follow an organized, ladder approach to steadily progress towards your objectives.
The Transformative Power of Success
Success goes beyond career milestones—it transforms one's entire outlook on life. Arti's self-assurance and achievement extend to all aspects of her life, elevating her sense of confidence and fulfillment.
Conclusion
Arti Modi's transformative journey exemplifies dedication and vision, redefining success in the FinTech industry and empowering consumers along the way. As a co-founder of Consumer Genius, she has paved the way for performance-based solutions that bring measurable returns on investment to large brands while fostering personalized relationships with clients and team members.
Arti's unwavering commitment to excellence has led her through various industries, ultimately establishing Consumer Genius as a pioneering force in the FinTech sector. The company's vast network ensures no customer is left unmatched, optimizing the monetization of customer acquisition efforts.
Despite challenges, Arti embraces a cohesive corporate culture and genuine bonds among her team, navigating the shift to remote work during the pandemic seamlessly.
Beyond monetary achievements, Arti now values the quality time spent with her family, prioritizing being fully present without work distractions. Her advice to aspiring achievers centers on embracing positivity and self-belief, following an organized, ladder approach to steady progress.
Arti Modi's story serves as an inspiring beacon to aspiring entrepreneurs worldwide, demonstrating the transformative power of success when driven by dedication, vision, and a strong sense of purpose. Her unwavering pursuit of greatness has not only redefined her own success but also empowered countless consumers and left a meaningful impact on the world.