Do you want to become an anatomist in the United States? If so, you have come to the right place! In this blog post we will discuss the requirements you need to meet to pursue a career in anatomy. He will also talk about the different types of jobs available in this field and provide some tips on getting started. So whether you are just starting out on your career journey or are already well on your way, read on for all the information you need to know about becoming an anatomist.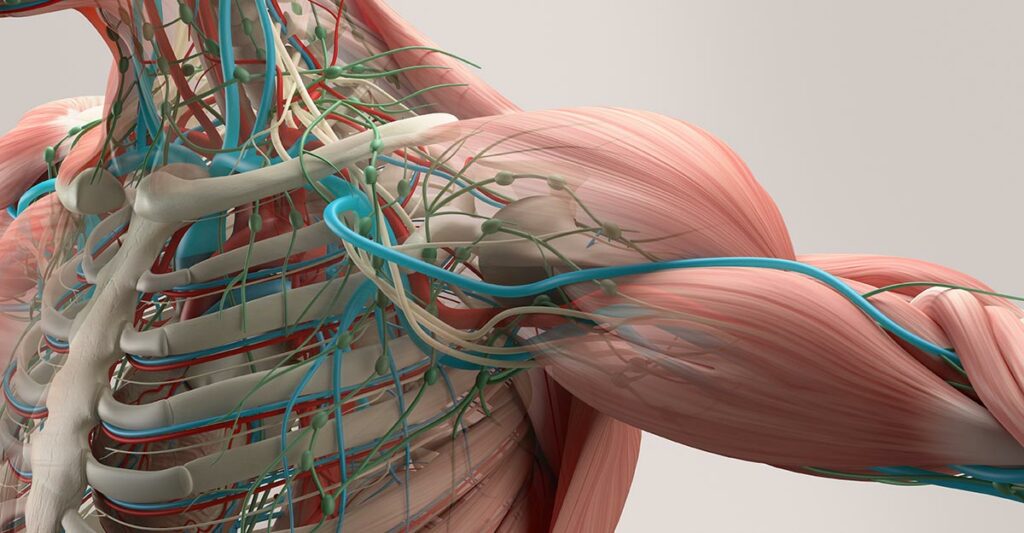 What Is An Anatomist?
An anatomist is a scientific professional who specializes in studying human anatomy. Anatomists work in various settings, including hospitals, research laboratories, colleges, and universities. They may also work in private practice.
On a day-to-day basis, anatomists, work with cadavers and human tissue samples to learn about the structure and function of the human body. They use this knowledge to teach others, conduct research, and diagnose and treat medical conditions. Their day-to-day work may also involve using medical imaging techniques, such as X-rays and MRI, to study the body.
Education Requirements
To become an anatomist in the United States, you must complete a bachelor's degree in anatomy or a related field first. You can complete your bachelor's degree at various colleges and universities, including public and private institutions.
 It costs between $35,000-$60,000 to complete a four-year degree at a public university and $50,000-$70,000 at a private university.
You will also need to complete a medical doctorate (MD) or doctoral degree (Ph.D.) in anatomy or a related field in addition to your bachelor's degree. The third option is to attain a masters degree in anatomy followed by a professional medical doctorate. This allows one to become a 'clinical anatomist.' A clinical anatomist is an anatomist specializing in human anatomy but solely through the prism of its clinical relevance. These programs typically take four years to complete and cost between $35,000-$50,000 per year.
Different Types of Jobs
Many different types of jobs are available for anatomists in the United States. Some anatomists work in research laboratories, where they conduct experiments and study the structure and function of the human body. These anatomists may also work in hospitals, where they use their knowledge to help diagnose and treat patients.
Other anatomists work in hospitals, using their knowledge to help diagnose and treat diseases. Some anatomists also teach at medical schools or universities, where they educate future generations of doctors and other medical professionals.
There are several different specialties that anatomists can pursue, depending on their interests and skills. For example, some anatomists specialize in studying the brain, while others may focus on the muscles or the skeletal system. There are also comparative anatomists. These anatomists compare the anatomy between species.
Salary and Job Outlook
The median salary for anatomists in the United States is $66,560 per year. The job outlook for this field is positive, with an expected growth rate of 14% between 2018 and 2028. This growth is due to the aging population and the need for more medical research, as well as a growing shortage of anatomy educators for future healthcare providers.
How to Become Certified
Anatomists in the United States are not required to be certified. However, many anatomists choose to pursue certification through the American Board of Anatomy. The benefits of accreditation include validation of your knowledge and skills and the ability to demonstrate your commitment to the profession.
Employers may also prefer to hire candidates who are certified.
You must first complete an accredited degree program in anatomy or a related field to become certified. You will then need to pass the American Board of Anatomy's written examination. Once you have passed the written exam, you will be eligible to take the oral examination. This examination tests your knowledge of anatomy and your ability to apply this knowledge in a clinical setting.
It costs $695 to take the written examination and $950 to take the oral examination.
Resources for Further Reading
If you are interested in learning more about becoming an anatomist in the United States, many resources are available. The American Association of Anatomists (AAA) is the largest professional organization for anatomists globally. The AAA offers a variety of resources, including information on education and careers and a directory of accredited programs.
The American Board of Anatomy (ABA) is the organization that offers certification for anatomists in the United States. The ABA website provides information on the certification process and a directory of certified anatomists.
The National Institutes of Health (NIH) is the largest funding source for medical research in the world. The NIH website provides information on grants and funding opportunities and a directory of NIH-funded research programs.
The National Library of Medicine (NLM) is the world's most extensive medical library. The NLM website provides various resources, including information on anatomy and physiology and a database of medical literature.
Final Thoughts
Becoming an anatomist in the United States is a challenging but rewarding process. You can pursue a career in this exciting field with dedication and hard work. With the aging population and the need for more medical research, now is a great time to enter this growing profession