When it comes time to choose an estate lawyer, it is essential to do your research. Not all lawyers are created equal, and you want to make sure you find one who is qualified and experienced in the area of law that you need help with. Today, we will discuss three things to look for when choosing an estate lawyer. So, whether you are just starting the process of finding a lawyer or if you have already begun interviewing potential candidates, be sure to read on!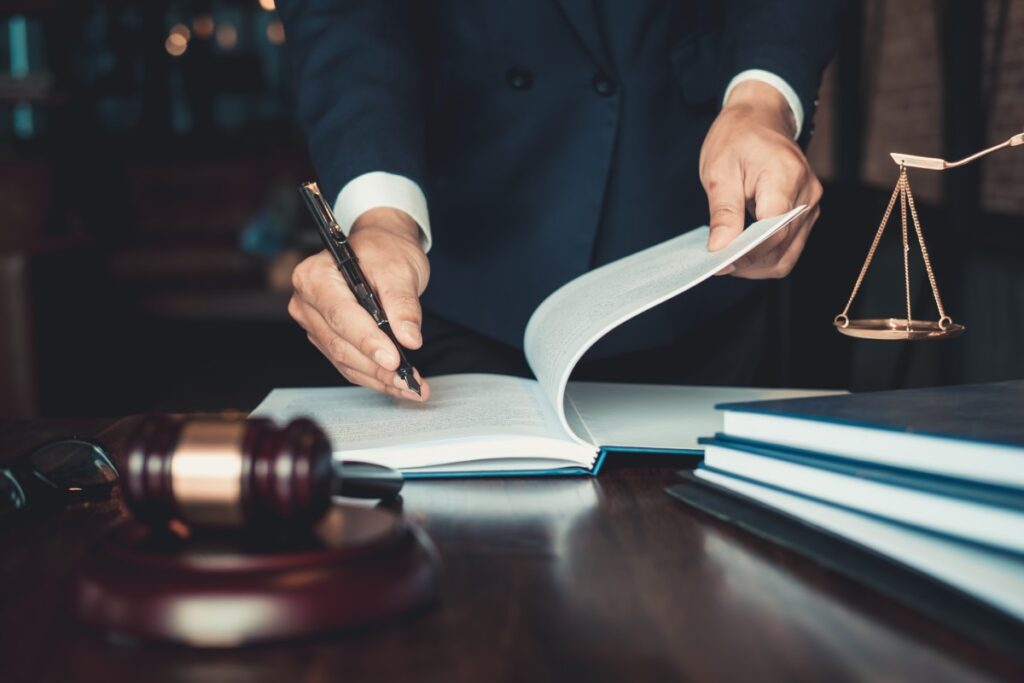 Why Do You Need To Be Picky When Choosing A Lawyer?
The area of law that deals with estates can be very complex. Many different rules and regulations need to be followed, and if even one small detail is overlooked, it could have significant consequences for your case. This is why choosing a qualified and experienced lawyer in estate law is so important. They will be able to navigate the complexities of the law, but they will also be able to spot any potential problems with your case and offer solutions.
Check The Lawyer's Experience And Qualifications
When choosing an estate lawyer one of the most important things to look for is experience. You want to find a lawyer who has worked on cases similar to yours and has the knowledge and skillset necessary to help you resolve your legal issue.
It is also essential to ensure that the lawyer you choose is qualified to practice law in your state. You can check the lawyer's website or contact their office directly to do this. Another thing to consider when choosing an estate lawyer is whether or not they offer a free consultation.
This is a great way to get to know the lawyer and see if they would be a good fit for you. After all, you want to ensure that you are getting the best possible representation for your case.
Ask About Their Fees And Payment Plans
When you decide who to trust with your estate planning, you will want to find an attorney who has the experience and a good track record. But another important thing to consider is their fees and payment plans. Some lawyers charge by the hour, while others charge a flat rate. Some lawyers will work on a contingency basis, which means they will only get paid if they win your case.
Be sure to ask about these things upfront to budget accordingly. You should also feel comfortable with the payment arrangement and make sure that it is something that you can afford. The last thing you want is to be stressed about money when you are already dealing with a difficult situation. Choosing an estate lawyer is a big decision, but if you take the time to do your research, you will be able to find someone who is a good fit for you and your situation.
Make Sure You Feel Comfortable With The Lawyer
Choosing a lawyer is an important decision. After all, you will be working closely with this person and entrusting them with sensitive information. Therefore, it is essential to find a lawyer you feel comfortable with and who has the skills and experience to meet your specific needs.
For instance, if you need help drafting a will, find a lawyer specializing in estate planning. By taking the time to find the right lawyer, you can ensure that your legal matters are handled in a way that meets your unique needs and objectives.
If you aren't comfortable don't hesitate to interview another lawyer. You want to be confident in your decision and feel like you are working with someone who has your best interests at heart.
What To Do Once You've Chosen An Estate Lawyer
Estate planning can be a complex and sensitive process, so it is vital to choose a lawyer that you can trust. A consultation is a perfect opportunity to get to know a potential lawyer and ask any questions you may have.
During the consultation, be sure to ask about the lawyer's experience with estate planning, their approach to the process, and how they communicate with clients. You should also inquire about the lawyer's fees and whether they offer flexible payment options. By the end of the consultation, you should understand the lawyer's practice and whether they are a good fit for you and your case.
Final Thoughts
It is vital to consider their experience, qualifications, and fees when choosing an estate lawyer. You should also make sure that you feel comfortable with the lawyer and that they will be able to meet your needs.
By finding the right lawyer, you can ensure that your estate planning process goes smoothly and that your legal matters are handled to meet your unique needs and objectives. An experienced estate lawyer will have a deep understanding of the law and will be able to guide you through the process of planning for your future.
A qualified lawyer will have undergone extensive training to provide you with the highest quality legal services. When meeting with different lawyers, ask about their experience and qualifications to make an informed decision. By taking all of these factors into account, you can be confident that you are making the best possible choice for your future.